Italian family hospitality now in Wendouree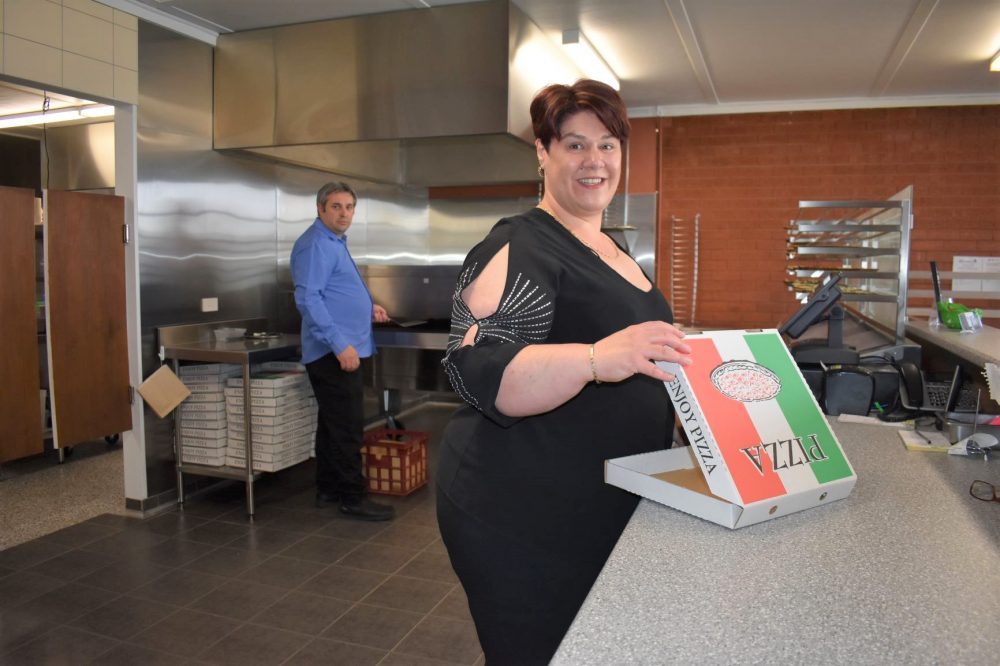 THERE is probably Napoli sauce running through Sonia Kamaretsos' veins as she has been in the pizza business since she was 17.
She grew up working in two of Ballarat's iconic Italian venues on Sturt Street, her family-owned Eureka Pasta and Pizza House and DaVinci's.
Now she and her husband Peter run their own pizza and pasta outlet, La Roma, in Wendouree.
"Peter joined me and my mum and dad, Liva and Eddy Dellore, at DaVinci's about 12 years before we closed," Ms Kamaretsos said. "His family had a fish and chip place so we both have hospitality in our blood."
After DaVinci's closed she and her husband took a couple of years break.
They had worked long hours and after her father died the business just didn't seem the same.
However, the couple realised that their business and their lifestyle were intertwined.
When they heard earlier this year that the old pizza business on Harold Street had been closed for some time it was an opportunity they couldn't pass up.
"We had built up such a great relationship with our customers at the family businesses that we felt the urge to go out on our own," Ms Kamaretsos said.
They got the keys to the shop in April and spent the past five months renovating and refitting the property.
La Roma is starting to build a reputation as some of the old customers have followed them to their new pizza place.
"I really missed the chat with the old customers so it's great to see some of them again and to meet the newcomers from the neighbourhood," she said. "We have a Facebook page and an Instagram account which we are using the get the message out there."
Starting from scratch they decided they would begin with the basics on their menu.
Mr Kamaretsos makes all the pizza dough himself fresh each day, while his wife helps with the preparation of the pasta sauces in the kitchen.
The menu carries the traditional favourites such as meat lasagne and linguini carbonara while the pizza board lists the much-loved meat lovers, margarita, capricciosa and many more.
For the time being La Roma only takes phone orders and pickups.
"While we have tables and chairs set up in here, almost 100 per cent of our sales are for take away at this stage," Mr Kamaretsos said. "We intend to offer home delivery and online ordering as our customer base increases, it's still early days."
It looks like history maybe repeating itself as the couple's two kids, Rosina, 11, and Nicholas, 9, both love to help in the business.
They take care of small but necessary jobs like folding the pizza boxes.