Short films highlight ability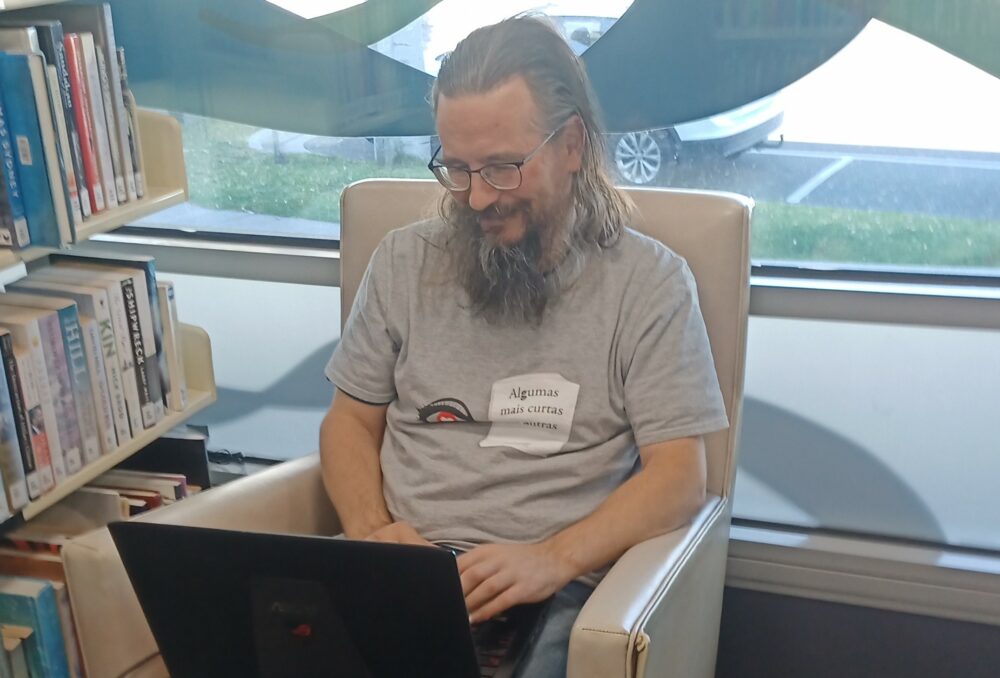 A LIFELONG creative's first foray into filmmaking has seen his debuting works entered into this year's Nova Employment's International Focus On Ability Short Film Festival.
Neville Hiatt's two short movies Elise's Blanket and Identity (Who Am I?) have been accepted into the competition's Australian Open short film and documentary categories respectively.
After a decade working in photography and creative writing, Hiatt said it's validating to see his artistic shift on display.
"When you enter things you never know whether you'll get in so to have them both accepted was a great relief especially considering I managed two at the same time," he said.
"I'd considered doing this in previous years living in Ballarat and doing interviews with the Radioactive guys from Voice FM who all had various disabilities."
Hiatt created both works, animating with Photoshop and narrating himself during the first of 2023 while recovering from a collarbone injury he'd received last year.
While Identity (Who Am I?) is an autobiographical work focusing on the aftermath of his incident, Elise's Blanket is an adaptation of an unpublished children's book Hiatt had created in 2016 while living in Ballarat.
He said the key themes behind both works align perfectly with the film festival.
"The event as a whole is focused on ability rather than disability and these films do highlight that," he said. "It's telling normal stories where these people just happen to be disabled.
"That's probably why I pushed to really get these two I this year because after my accident I was reliant on other people to help with the necessities of life most people take for granted.
"It's about encouraging others to keep going no matter what happens in life."
With all entries to be five minutes or shorter, Hiatt's works are available to watch on the festival's website.
Prizes for the winning entries include $5000 per category, with a judging panel and people's choice winner to be announced.
Hiatt has been a Ballarat local on-and-off since childhood, and recently lived in the city for 10 years before moving to Gippsland.
His professional creative start came during his time in the city a decade ago with his first written releases, and his first photo exhibition held at the Art Gallery of Ballarat.
He aims to enter both movies into the Poco Film Fest later this year.