Textile waste growing threat to ocean's health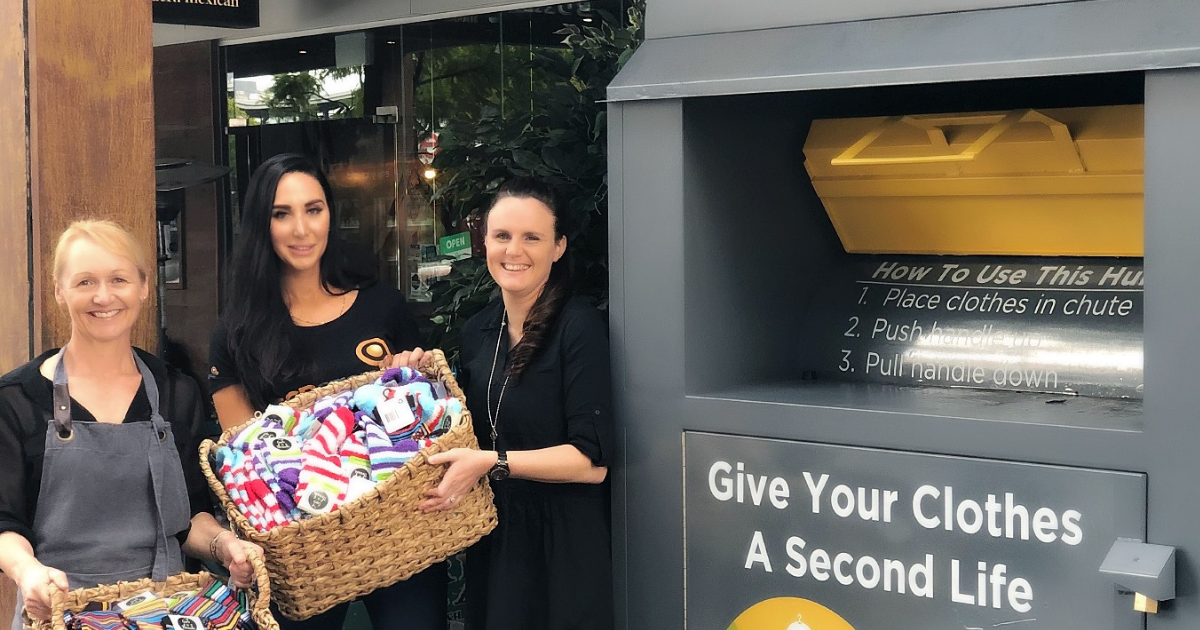 CHEAP trendy disposable clothing is choking waterways and polluting the ocean like never before, but sustainability is becoming increasingly fashionable industry insiders claim.
New data reveals almost 800,000 kilograms of unwanted clothing was collected from 17 collection hubs across Geelong, Bellarine, and Surf Coast between July 2020 and July 2021.
The SCRgroup operates over 1600 hubs nationally and executive Alexis Todorovski said the numbers reflected well on the local community.
"It's very positive because it means that's 778,583 kg of clothing kept out of landfill."
Ms Todorovski said the statistics showed people in the region wanted to be a part of the solution however more is needed to be done.
"Outside of what is in our control, Australians are sending 800 million kilograms (equivalent weight of 19,500 commercial sized planes) of clothing to landfill every year and that's the number we want to bring down," she said.
A recent investigation by ABC's Foreign Correspondent revealed that even when clothing is saved from landfill in Australia it can still end up in landfill abroad.
The program found that despite best efforts, a significant amount of donated clothing ended up in the ocean.
Clean Ocean Foundation has been campaigning to stop ocean pollution around Australia's coastlines for over two decades.
They recently launched a billboard campaign in Victoria to raise awareness about plastics and micro-plastics, particularly those found in clothing.
A spokesperson told the Times that using charity bins was important but the best thing to do was to change consumption habits.
"Garments don't just pollute the ocean at the end of their shelf life, every time we wash synthetic clothing fibres end up in our washing machine and then in the ocean."
"Individuals need to change their consumption habits and stop buying disposable clothing but governments also need to play their part and upgrade treatment processes to ensure microplastics are removed.
"The domestic water treatment plants are not designed to remove these fibres and they just end up in the ocean.
"Fast fashion is polluting the earth; brands should be held accountable and adequately taxed to fund a solution."
According to Minister for the Environment Sussan Ley, Australia has the second-highest consumption of textiles per capita.
"We want to keep clothing out of landfill, where it can take hundreds of years to break down, releasing harmful carbon emissions along the way, and we do not want to bombard our charities with clothes that are not fit for reuse," Ms Ley said.
According to Ley, each Australian consumes an average of 27kg of new textiles per year and disposes an average 23kgs of textiles to landfill each year .
"Clothing charities can be a great place to thrift shop, but they are not the place to send our tatty, pre-loved clothes that are barely hanging by a thread, and no amount of wishcycling will change that," she said.
Ms Todorovski says we must do better for the sake of the planet.
"We can always do better and the planet needs us to! There isn't a number on how much we'd like to see being collected, it's more about how much is still ending up in landfill and how can we bring that number down."
"We ask members of the public to make sure their clothes are in a clean and reusable condition before they drop them off to our collection hubs."