Borough community grants open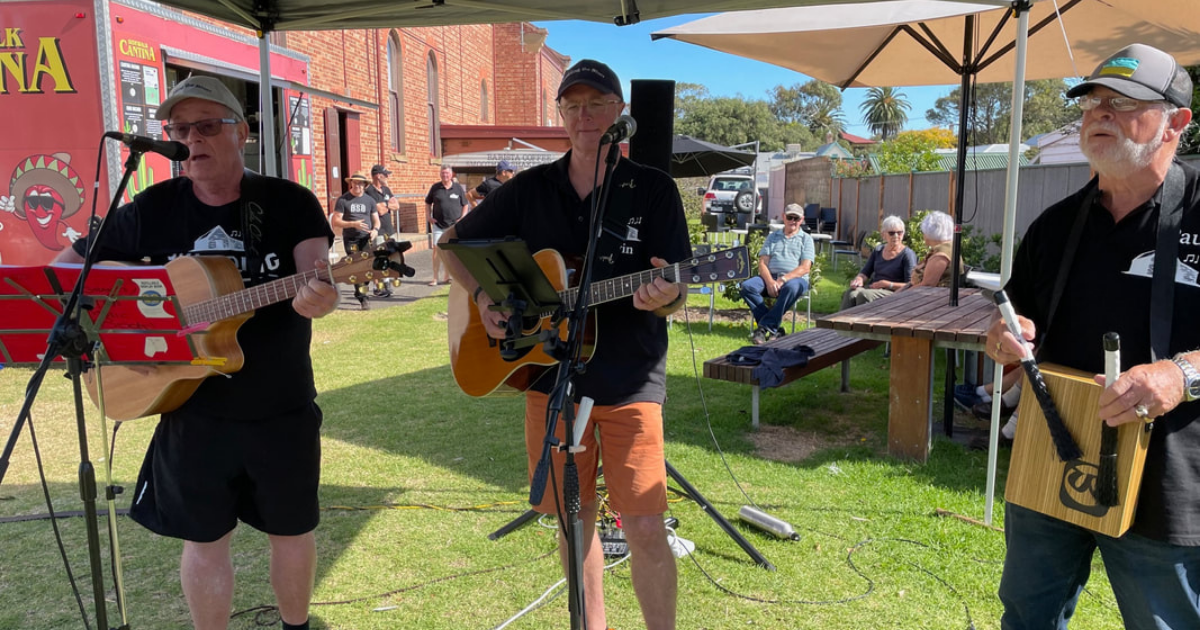 Borough of Queenscliffe (BOQ) community groups are encouraged to apply for a share of up to $20,000 in council grant funding that is now open for submissions.
Operating for over 20 years, council's annual Community Grants Program has distributed significant amounts to local groups that strengthen the wellbeing of the region's residents.
This year individual grants of up to $2,000 are being directed to projects that support the objectives of council's Climate Emergency Response Plan, with submitters guided to focus on activities that protect the environment and address climate change issues.
"Council's reference group, who assess and recommend projects to council is looking forward to receiving applications with clear objectives and achievable outcomes that benefit the whole of the borough," Queenscliffe mayor Ross Ebbels said.
The Bellarine's Shedding the Blues group received funding under last year's round, enabling it to purchase a new PA to put on public performances in the region inlcuding its Tune Up event at the Queenscliffe Town Hall last April.
"Particularly during COVID times, it allowed us to cheer people up by bringing music into their lives," the group's Des Norman said of the event that had close to 450 attend.
"We hope that will become quite regular."
The 2022–23 program is open to local non-profit groups who are able to match the grant amount on a dollar-for-dollar basis, either in cash or through in-kind labour and materials.
Applications opened on May 2 and close on June 12, with successful applicants notified in mid-August ahead of a presentation ceremony.
For the full program guidelines, eligibility criteria and online application forms, visit www.queenscliffe.vic.gov.au/communitygrants