Local entertainment figure receives Hall of Fame honour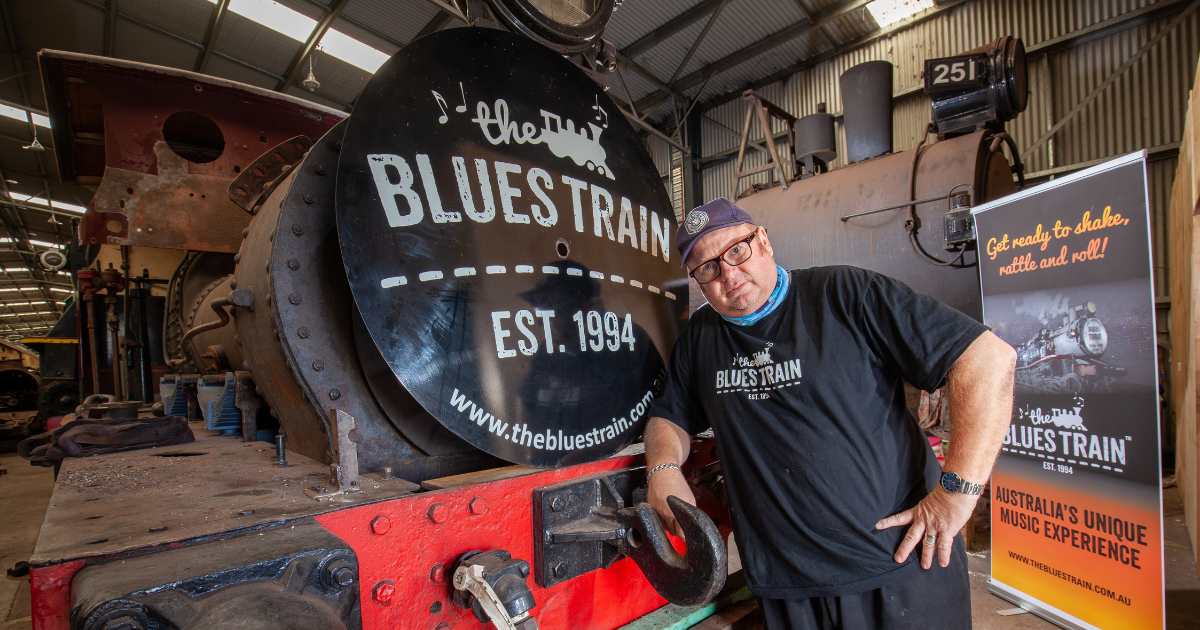 A LOCAL music and entertainment legend on the Bellarine will be honoured later this month for his decades of service to music and entertainment in the region.
Owner of The Blues Train and local Hugo T. Armstrong will be inducted into Blues Music Victoria's Hall of Fame as an industry icon for his contributions to the industry on Wednesday, November 29.
Known as a festival director, business owner, promoter, radio personality and the driving force behind the renowned Blues Train for almost 30 years, Mr Armstrong says he is saving the emotion of the milestone for the induction night.
"I was initially surprised, but that feeling was quickly followed by gratitude," Mr Armstrong said.
"I'm excited for the evening later this month, it should be a terrific evening, not just for this honour, but also for the tremendous amount of talent on offer as part of the People's Choice Award, showcasing the very best blues musicians across the state – some of which grew up right here in Geelong.
"If there's anything I can do between now and then is to encourage everyone in the public to go and vote for some of the musicians up for nomination on the Blues music Victoria website."
Blues Music Victoria's Hall of Fame night will be held at MEMO Music Hall on Acland Street in St Kilda and is the biggest night of the year for the Victorian Blues community.
Mr Armstrong says the past few years have not only been hard on him and his businesses, but also on the music industry as a whole because of the global pandemic.
"It makes receiving this award a bit bittersweet I guess, it's the best way I can put it," he said.
"We are a part of an industry that was probably one of the hardest hit industries in the world, the arts industry for want of a better term.
"It was really hard to see all types of entertainment go through what they went through.
"So in light of that, it's great to receive this recognition, but it's also a bit bittersweet on the back of how hard it has been in recent years – now with the continual interest rate rises and cost of living as well.
"It will be a nice change of pace to celebrate for a night, but that speaks to the resilience of the music community which I am extremely proud to be part of."
To cast a vote for the People's Choice Award, head to bluesmusicvictoria.com.au