Council makes Leopold Tennis pavilion upgrade pledge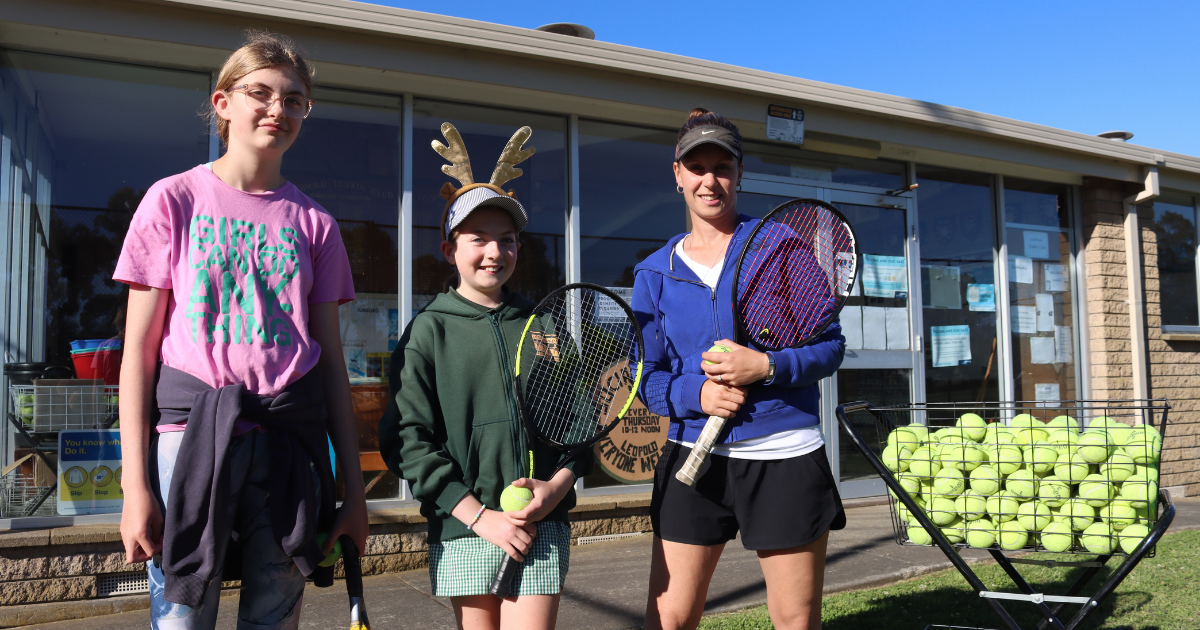 THE first step in upgrading an important corner of Leopold's Memorial Reserve has been made.
A pre-commitment of $720,000 put forward by City of Greater Geelong's council has begun the journey to a new pavilion with female-friendly changerooms on the horizon for Leopold Tennis Club.
The funds pledge is part of the council's grant application to the 2021-22 Sport and Recreation Victoria (SRV) Local Sports Infrastructure Fund, under the Female Friendly Facilities program stream.
The new pavilion, which has been listed as a priority project, is estimated to cost $1.52 million and the city will submit the grant application for the remaining $800,000.
"Hopefully this new pavilion will encourage more people within the area to start playing tennis, joining up with the club and making the most of the new facilities," treasurer of the Leopold Tennis Club Anne-Maree Hoare said.
"We've got seven junior teams, two mid-week teams and two senior teams, so roughly 70 players actually playing, 80 if you include social players as well, that would benefit from an upgraded pavilion."
The current worn-down tennis clubhouse is the final remaining infrastructure priority to be delivered from the 2011 Leopold Memorial Reserve Master Plan.
The current facilities of the clubhouse do not include toilets nor changerooms, which forces players to walk approximately 50 metres across the reserve to access the toilets past the adjacent skate park.
"A pavilion at the Leopold Tennis Club is worthy of collaboration between the city and SRV so we hope to secure the remaining $800,000 that's needed," Mayor Stephanie Asher said.
"Ensuring club members are safe and facilities are accessible for all is vital to growing membership and encouraging physical activity."
According to Cr Asher, once the application is successful, construction would commence within six months of the funding agreement being signed.
"We have letters of support from the Leopold Tennis Club and Tennis Victoria, as well as the backing of the Leopold community, so we know this project would be able to deliver great benefits for residents and visitors alike," Cr Asher added.
The Leopold Tennis Club is celebrating its 100th year of play and is located at the south-western corner of the reserve at the corner of Melaluka Road and the Bellarine Highway.