From The Mat – June 14, 2018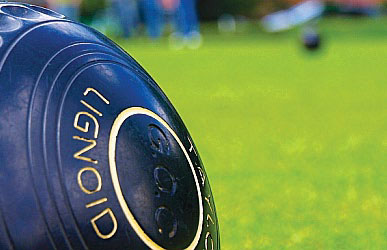 Social bowls on Mondays and Saturdays at Anglesea have been particularly well attended recently. Visitors from other clubs are taking advantage of year round bowling with fields of 30 to 40 bowlers being common. Anglesea welcomes them all.
Next season, Anglesea will be entering an additional side in each of the Saturday and Midweek Pennant competitions run by the Geelong Bowls Region, thereby servicing a growing membership. New bowlers are encouraged to participate in competition bowls, and the Club's coaching regime is being expanded for that reason.
The new clubrooms are proving a great asset to the Club and have already been the site of various community and private functions. The Club is still mplanning its arrangements for meal services during the coming season. The telephone system has been upgraded and callers can leave messages which are checked regularly.
Many thanks to Anglesea Aged Care for its sponsorship of our Queen's Birthday tournament, which was won Barry Mason, Estie Wines and Bob Dixon.
Congratulations are also due to winners of other events during the month: Trish Ryan, Geoff Lydom, Pauline Andrewartha, Sam Grima, James Murray, Dave Campbell, Corrie Hooievelt, George Schulze, Theo Reyntjes, Rick Sheehan, Merle Wapling, Everett Greeves and Geoff Kendall.
The Club was recently saddened at the passing of Beth Quail and Norma Boardman.
BOWLS SCHEDULE
Anyone wanting to try bowls is most welcome to contact the Club. Regular Bowls: Mondays (12.30pm) and Saturdays (12.30pm). Match is open for entries on the day until 11.00am by noticeboard entry, phone or email.
Casual Bowls: Open for members anytime; public bookings welcome.
Friday Social: Afternoon Roll-up. Happy Hour and raffle from 5pm.
CONTACT US
(03) 5263 1229 (follow prompts – leave a message), [email protected] or PO Box 52 Anglesea 3230.