Art sessions for all ages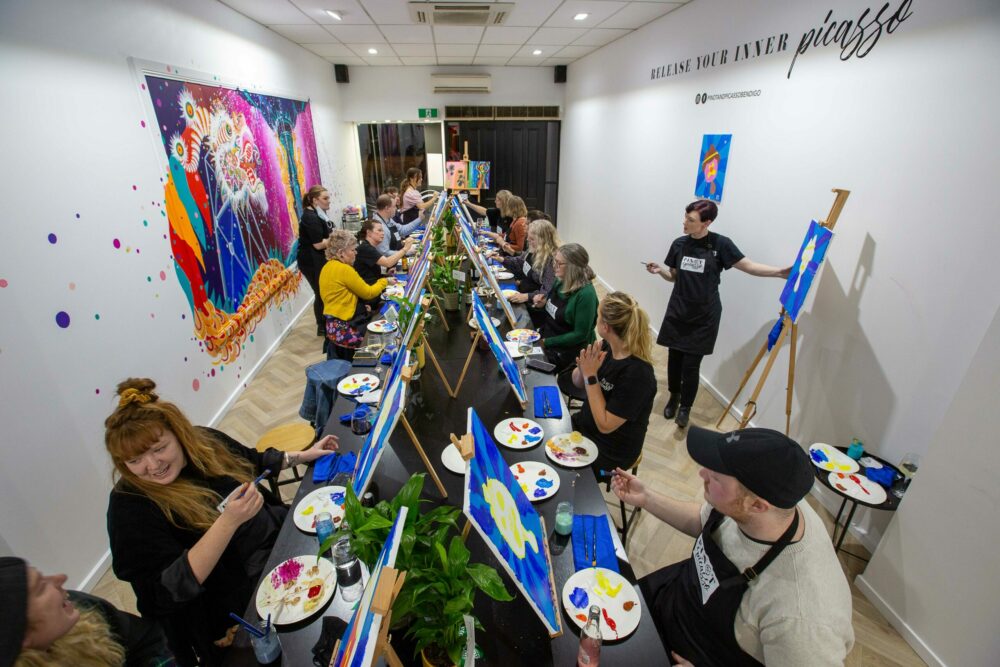 PAINT and sip classes aren't just for the adults this summer.
Pinot and Picasso Bendigo have been hosting a range of kid-friendly sessions this school holidays, which will continue throughout January.
Studio owner Rebecca Auld said there are different events for the whole family, including sessions for adults and children to paint together.
"We've also got our kids-only sessions where parents can drop their kids off and pick them up, so they can get a couple of hours for some r and r, or some shopping time or run some errands while the kids are painting their masterpieces," she said.
Ms Auld said the classes for kids will run the same, however participants will sip on water, not pinot.
"The kids will be sipping on their pop or a bottle of water rather than a pinot or glass of champagne, but essentially the art part of it is the same," she said.
"At the end of the session they'll come out with their own masterpieces which they get to take home and show mum and dad, their grandparents or their brothers and sisters."
The studio has a range of child-friendly artworks to choose from when booking, including butterflies and dinosaurs.
Looking ahead, Pinot and Picasso will look to run programs alongside some major events coming soon.
"We'll be thinking about Elvis and the Easter Festival and looking at different programs we'll have during those events as well as popping up in different venues next year across Bendigo and the region," Ms Auld said.