Nature writer shortlisted for prize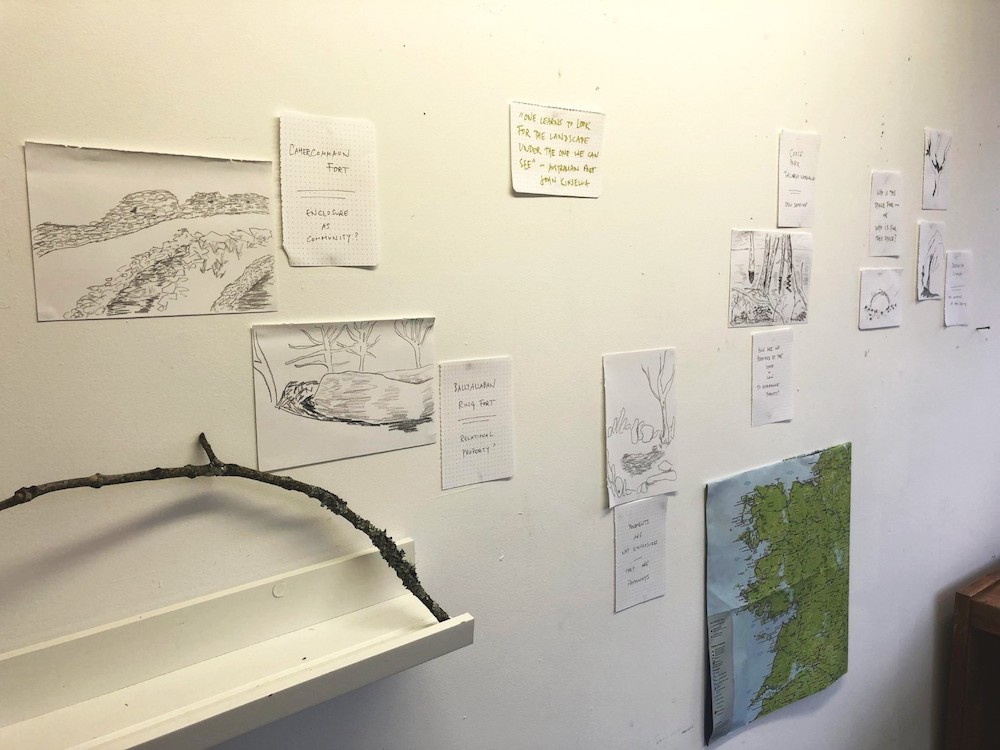 A WRITER, poet, and RMIT creative writing senior lecturer who lives in the Chewton Bushlands has been shortlisted for a national writing award. 
Dr Bonny Cassidy was shortlisted for The Nature Conservancy's 2023 Nature Writing Prize for her essay on land enclosure and property rights and comparing the situation in Ireland and Australia following English colonialisation. 
About this time last year, Cassidy was doing research into the history of land clearance and enclosure of private property.  
She received a grant from Regional Arts Victoria to spend four weeks in a multi-arts residency at Watershed Studios in Galway, Ireland.  
The purpose of her stay was to develop a piece of work and consider other ideas and projects it could lead to, including possibly a book. 
"I started getting interested in how the history of that happening in Ireland, the English colonisation, kind of created a blueprint for colonial treatment of enclosure and private property in Australia," said Cassidy. 
Cassidy normally resides in a part of a box-ironbark forest, and she said her daily experience of life fit in well with the work she was doing. 
"The essay's kind of about those two things coming together and what it is to live in a colonised Australia, but also in a piece of land that's in some ways continuous with its pre-colonial ecology," she said. 
"This global history of enclosure of land is something that's not just imported from Imperial Britain, but it's also something that was already tested in a colony like Ireland before it was enacted here." 
Cassidy said while Ireland's colonisation happened about 500 years ago there are parallels with what occurring, and is ongoing, in Australia. 
"I became really interested in the idea of trees as being something that has to be got rid of in order for private property and enclosure to take place," she said. 
"That's a very strong common theme in both Ireland and Australia under British colonisation. 
"What happened here is a kid of refinement of a system that has already been used to subdue an indigenous population and to create a certain type of property law. 
"It's interesting to listen to indigenous or Gaelic voices in Ireland now and First Nations voices here in contemporary responses to land rights and the idea of reclaiming culture through land rights and property rights." 
As part of the competition, applicants were asked to submit a 3000 to 5000-word essay on the theme of writing of place. 
Judges, Ashley Hay and Cameron Muir, said they were "impressed" by the personal connections to nature the writers demonstrated. 
The winner of the prize will be announced in Melbourne next Wednesday.