Works underway on lake weed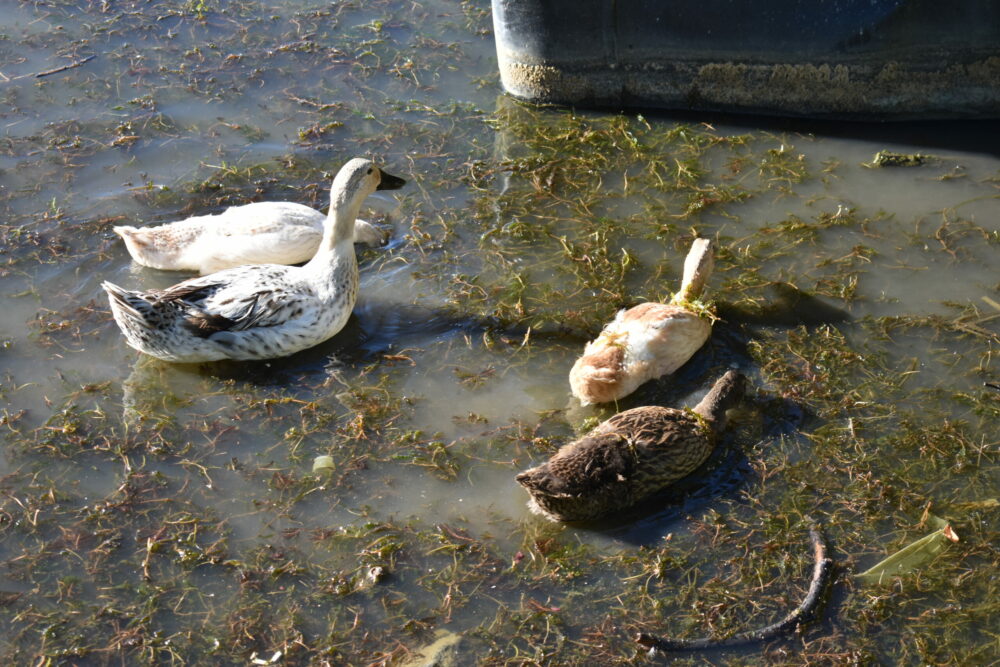 A NATURALISED but invasive species of weed has returned to the top of Lake Weeroona, but experts hope the plant will run its course and become dormant sometime in February.
Manager of parks and open space with the City of Greater Bendigo, Chris Mitchell, said now was the perfect time for curly leaf pondweed to grow to the surface.
"The species proliferates naturally in shallow warmer waters and that's typically due to the nutrient load in the water," he said.
"It's just that the conditions are very favourable right now for it to photosynthesise and grow."
The last time the weed appeared at the top of the lake was in 2017 when it was removed using an aquatic weed harvester.
"When we did that, it caused a lot of issues for DELWP and wildlife because of the fish that were removed with it," Mr Mitchell said.
"As a result of trying to fix the pondweed we created another issue with wildlife so it's a bit of a mixed bag."
Instead, Mr Mitchell said the City started treating the issue a fortnight ago by pumping more water into the lake to increase depth and decrease the nutrient load quantity as part of an agreement with Coliban Water.
"We're also monitoring that water quality nutrient level to see if there's anything we can do other than increase the water level," he said.
"The depth should help with the proliferation and, naturally speaking, around the end of February the experts tell me that that's the sort of time when the weed tends to stop photosynthesising and start to become a bit more dormant.
"We're hoping to bring that about a bit earlier by increasing the depth."
Mr Mitchell said he also hoped the extra water to tame the weed would reduce impacts on regular lake users.
"We acknowledge everyone's concerns but at the end of the day we've got a lot of users and the City is really trying to manage everyone's expectations of that precinct," he said.