Cash boost for shopping precinct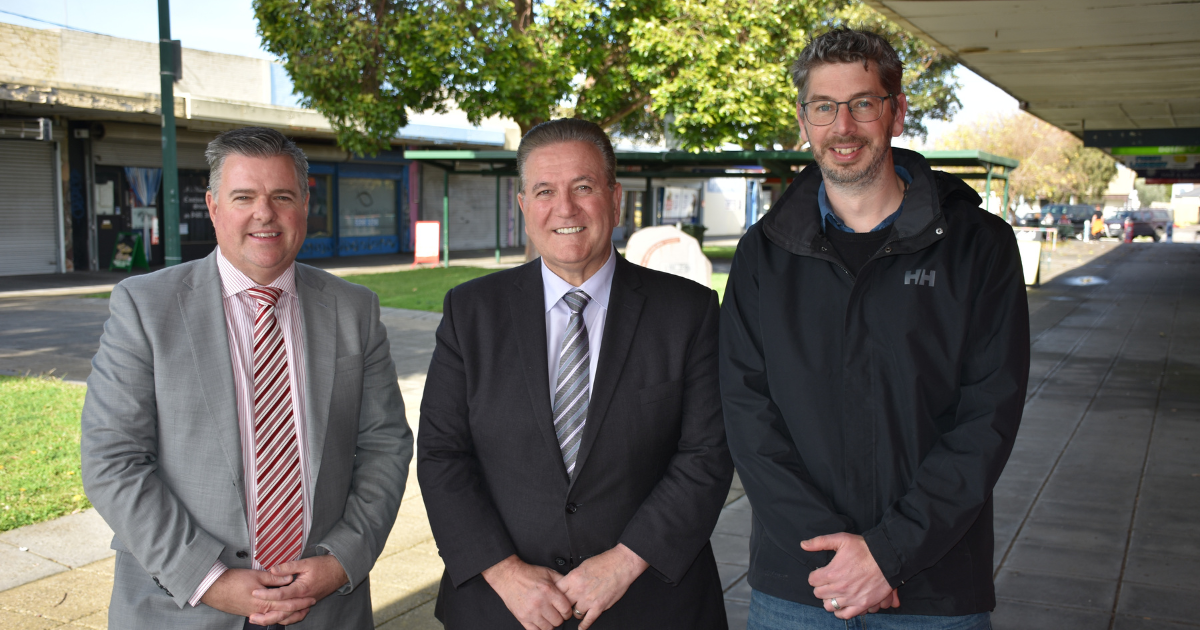 NORLANE's Labuan Square will receive $576,000 worth of upgrades through council and state funding.
The City of Greater Geelong and the state government will jointly deliver the shopping center upgrades to improve security, public space shopfronts.
Lara MP John Eren last week announced a $226,000 grant for the city to boost safety at the precinct, including lighting upgrades, smart poles for CCTV and free Wi-Fi, and relocating public toilets.
COGG is contributing $250,000 of its own money to make functional and artistic improvements at the square; it has worked with Wadawurrung Traditional Owners and Norlane Community Initiatives on artwork designs, and will also install additional seats and a children's fountain.
The city has set aside $25,000 and is seeking expressions of interest from artists to create the site's public artwork displays.
The Victorian government has also chipped in another $100,000 as part of a COVID support fund for improved landscaping, planter boxes and outdoor dining facilities.
Windermere Ward councillor Anthony Aitken said he was pleased to see upgrades fully funded after lobbying for improvements since his re-election in 2017.
"I welcome the state government contribution to this project. The state's commitment now doubles the amount of funds originally planned and means we can try and meet community expectations, and the area can benefit from a much larger renewal investment," Cr Aitken said.
"Norlane is a wonderful community and deserves this investment."
Mr Eren shared the councillor's enthusiasm: "The Norlane community have had some fantastic ideas to assist with the transformation of Labuan Square and these important grants will help to make positive change in our community," he said.
"By investing in local solutions to local problems we know the community is going to directly benefit and have safer places to call home."
Norlane Community Initiatives co-director Simon Reeves said the upgraded Labuan Square would "bring great pride and hope" to the community.
"The new community hub will become a place where locals can design and create a range of events, initiatives, and social enterprises, which feed back into the neighbourhood and generate real local change," he said.