Community groups rewarded for thinking green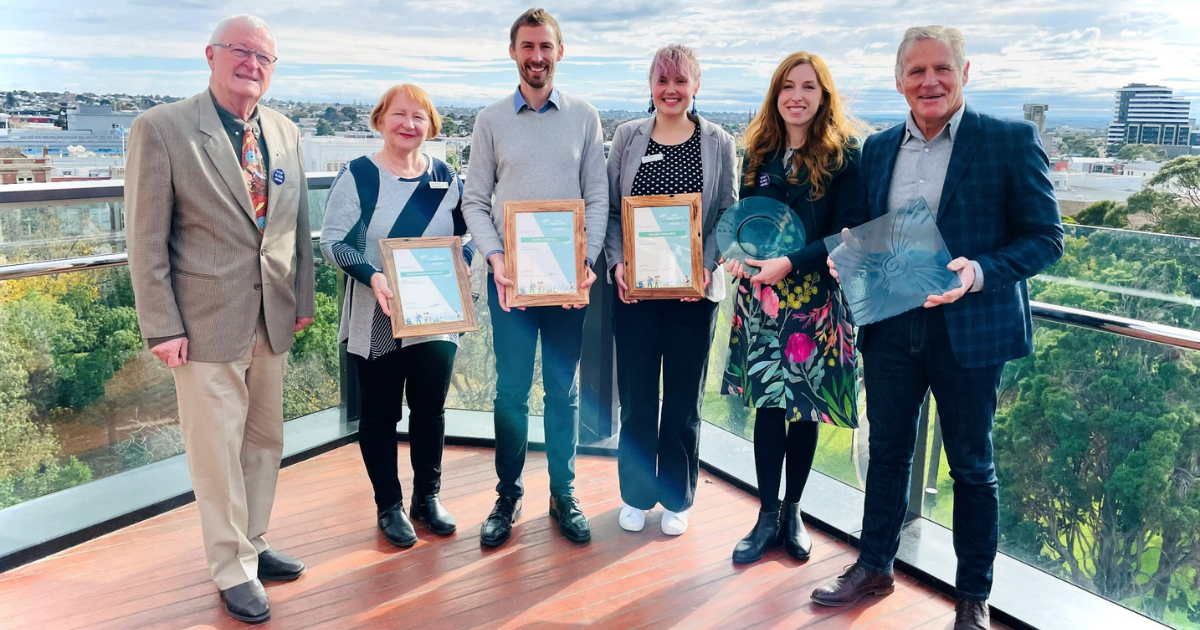 GREEN thinking has been rewarded at this year's Community Green Achiever Awards with four local projects recognised for their forward and sustainable thinking.
The Bellarine Rail Trail Environmental Restoration, the Geelong Community Solar Program, the Barwon South-West Community Power Hub and Geelong Sustainability's Geelong Circular Living Show were all named as huge contributors in several sustainability fields.
Geelong deputy mayor Trent Sullivan said the awards celebrated innovations in the areas of climate change, renewable energy, circular living, and biodiversity restoration.
"The awards highlight the incredible array of residents and groups who are committed to creating a sustainable future and encouraging others to embrace positive change," Cr Sullivan said.
"There is a lot of great work being done at a local level that Council is proud to support and showcase."
This year marks the second running of the annual awards.
Friends of the Bellarine Rail Trail have taken home the Biodiversity Protection Award for its restoration of the trail, contributing more than 20,000 volunteer hours and 80,000 indigenous plants, helping to create a crucial ecosystem along the Bellarine.
"The group has shown a significant commitment to improving the environmental and the recreational values of the Bellarine Rail Trail over a long period of time," environment portfolio chair Cr Jim Mason said.
The Climate Action Award was shared by joint winners Dan Cowdell and his team, and Steve Turnock and Megan Discher, for their respective works with the Geelong Community Solar Program and the Barwon South-West Community Power Hub.
Mr Cowdell and his team's community bulk buy program supported the region's transition to a renewable energy, resulting in the purchases of 96 rooftop solar systems, 49 battery storage systems and 10 heat pump hot water systems.
Each solar system sold meant a donation was made to support six solar installations on community facilities being installed.
The systems generated 100kW of cost-free electricity, installed on community-managed facilities across the region, reducing greenhouse emissions by 1,178.3 tonnes a year as a direct result of the program.
Mr Turnock and Ms Discher's Community Power Hub program, funded by the Community Energy Revolving Fund, supported the delivery of community-owned renewable energy projects.
The program installed a 60.3kW rooftop solar system on the YMCA stadium in Newtown and is set to save the YMCA approximately $13,000 a year on its power bills.
This year's Waste Reduction Award has gone to Geelong Sustainability due to the amount of awareness raised as a result of its Geelong Circular Living Show and Electric Vehicle Show 'n' Shine event.
The event was well-attended by more than 1,200 people with 35 exhibitors on hand to demonstrate products and services that can be used to reduce your environmental footprint.
"They are informing and inspiring the community by showcasing solutions and highlighting how people can make positive changes in their lives," Cr Belinda Moloney said.