Local landscape designer steals the show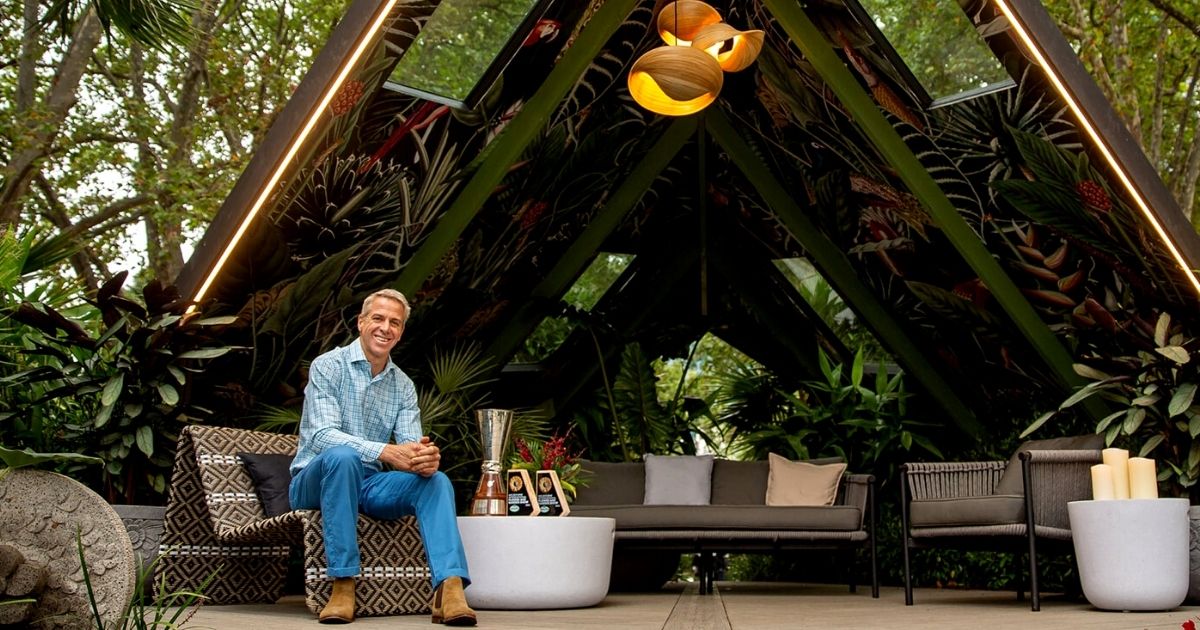 Grovedale landscape designer Christian Jenkins has taken out the coveted "Best In Show" award at this year's Melbourne International Flower and Garden Show.
Titled Inner Calm, the stunning wellness garden wowed the judges who bestowed it with three top awards including the City of Melbourne Award of Excellence for Best in Show, Gold Show Garden Award and Innovative Design Award presented by Peugeot.
Jenkins said his design, a tropical sanctuary with Balinese influences, took about six workers nine days to construct and required palm trees up to 4m tall to be craned into position.
The winning garden celebrated the joy of the tropical garden – full of green lush foliage and the most calming element of all: water.
It featured a geometric outdoor room standing 4.5m tall and was styled with a lounge room 'chill-out' feel and intended to be an entertainer's dream with an outdoor kitchen and fire pit seating area.
Handcrafted Balinese sculptures were nestled throughout the garden, giving it an authentic contemporary Balinese feel, while surround sound rainforest music added to the theatre and ambiance.
Jenkins said his entry was based on four wellness gardens he had created for headspace a few years ago.
"The show got cancelled in 2020 so I had already designed it. But I just made a few more little inclusions like adding an outdoor kitchen so people could connect to it more as a totally functional space with a kitchen and a sunken firepit seating area," he said.
He thanked all his sponsors, particularly John from Palm Life in Lara who, as the major plant sponsor, provided 24 Chinese palm trees and Washingtonia trees which were a show-stopping feature of the Inner Calm design.
Jenkins said it was incredible to see Melbourne Lord Mayor Sally Capp open the envelope and hear her declare Christian Jenkins Landscape Design as the winner.
"Intuitively I thought our garden was better but at the same time I really kept my expectations low and then I was just absolutely … oh my god, it was just one of the greatest moments.
"I walked so slowly and absorbed it all on my way to go and get the award which has got arguably Australia's best designers' names written on this trophy since 1997.
"It was just a wonderful journey. People ask me 'why do you do it?' and it's because I just need to be in this forum to play and create. I love to create."
The Christian Jenkins Landscape Design team is no stranger to success, having won many awards, and worked on high profile TV show The Block, with Jenkins confirmed to work with one of the couples on the upcoming series.
More than 103,000 garden and flower fanatics flocked to the five-day festival at Carlton Gardens which ran from March 30 to April 3.
Danielle Fraser and the team from Ocean Grove's Moss Industry Design also received a Gold Display Award for their stunning floral installation.
Event director Marcus Gale said the calibre of exhibitions this year was second to none, with some winning displays three years in the making.
"We are floored by the level of skill, imagination and creativity presented across all garden and floral categories this year," he said.