School Crossing Supervisors – our local heroes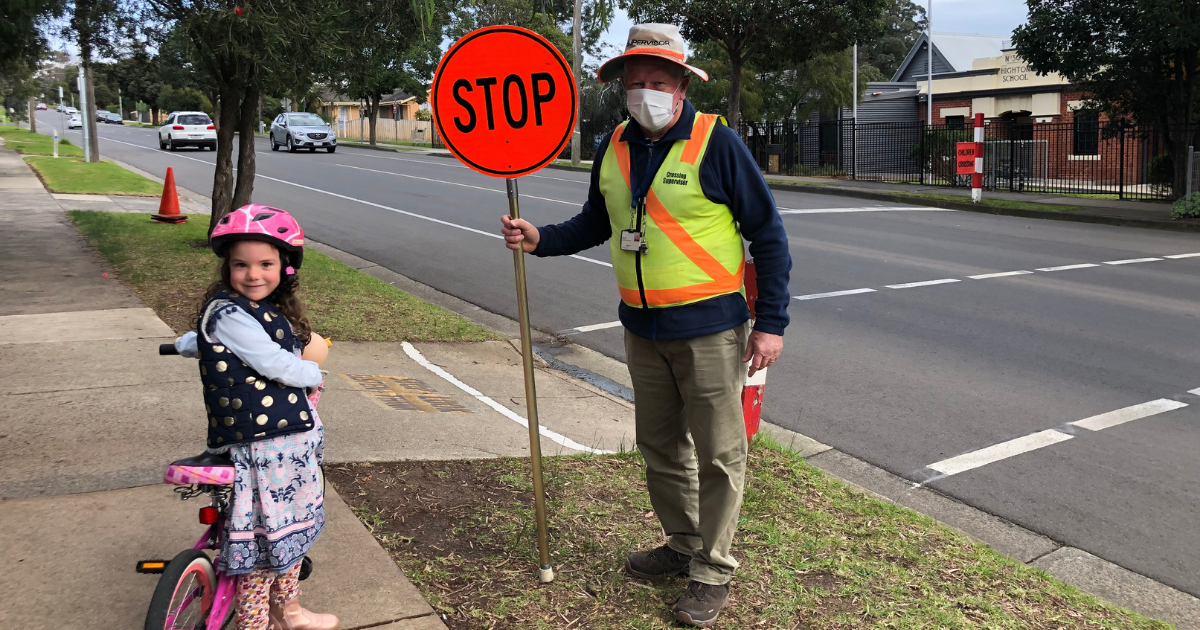 Every year in Greater Geelong, more than 170 school crossing supervisors help children get safely to and from school.
It's an invaluable and highly rewarding role that often leads to close bonds with local families after years of daily interactions.
Our school crossing supervisors are well-loved by the community, and we are particularly grateful for their ongoing presence and support during the pandemic.
Many of our supervisors have received artwork and messages of encouragement from local students over the past 18 months.
A number of crossing supervisors are now into their second, third or even fourth decade of service – testament to how rewarding and enjoyable the role is.
Glenys Smith has been a school crossing supervisor for 45 years, posted at South Valley Road in Highton for her whole career.
Last year her daughter Cheryl Hopwood took up a temporary opportunity as a crossing supervisor after her usual position was impacted by COVID-19 service closures.
Cheryl, a receptionist at Leisurelink for more than 20 years, enjoyed the different experience and novel family connection.
"I could call Mum and ask about different location requirements and what clothing I should wear to keep warm!" Cheryl said.
Cheryl has resumed her position at Leisurelink (when facilities are able to be opened), while Glenys is still enjoying her role as school crossing supervisor.
"The best part about being a school crossing supervisor is seeing all the students through their schooling days and getting to know the people who live near the crossing, or who walk past each day," Glenys said.
Being a crossing supervisor is about more than holding up a "lollipop" every morning and afternoon, it's about getting to know the community, supporting and encouraging local children and forming long-lasting friendships with families.
Applications are now open for School Crossing Supervisor positions.