Metricon opens the doors to Studio M
Metricon has opened its new purpose-built selections studio and workplace, Metricon on Fyans, in a significant investment to support the company's Geelong customers and staff.
The purpose-built space of more than 1000sqm in South Geelong is now home to more than 100 Metricon Geelong employees and boasts an innovative customer inspiration and design centre – Studio M.
"After spending 15 years in North Geelong, in multiple tenancies that we'd outgrown, the move to one new home, where all our teams can work together, has allowed us to unite and create environments that delight our team members and customers," Metricon regional west manager Simon Taylor said.
"We chose the commercial area of South Geelong to complement the ever-growing display home network in the region and solidify a true home building hub for Metricon in Geelong.
"The new office also provides good connectivity to the surrounding new home building growth areas, with the easy to access location sure to prove its convenience for customers and Metricon people alike, supporting the business in the Geelong region now and into the future."
On arrival at Metricon on Fyans at 1/158 Fyans Street, visitors are welcomed at a timber-panelled reception desk in front of a feature wall with Metricon's logo.
They're then led into a warm and inviting customer cafe and lounge area before being greeted for their Studio M appointment or meeting in the workplace.
The studio houses a vast array of fixtures and finishes, all of which are options for customers building their Metricon home. Studio M has everything you could ever conceive and wish for in a new home – from lighting to flooring and state-of-the-art appliances.
The showroom is a series of spaces linked by walkways and arches. Vignettes display products to their full potential, making each space a new discovery zone on your selection process.
This includes kitchen displays with a variety of inclusions, bathroom, flooring, stairs, home automation and robes.
"The Studio M experience has been designed to be immersive and memorable – giving customers a taste of what they can expect in their own homes," Mr Taylor said.
"There are so many choices when building your new Metricon home.
"We felt it was important to not only display product, but to also build small-scale installations, so customers get to feel, see and touch products in a way that brings them to life.
"There's nowhere else in Geelong where you'll find this variety of product under one roof.
Our product teams and supply partners have worked so hard to bring the best contemporary and classical home inclusions to our customers in Studio M.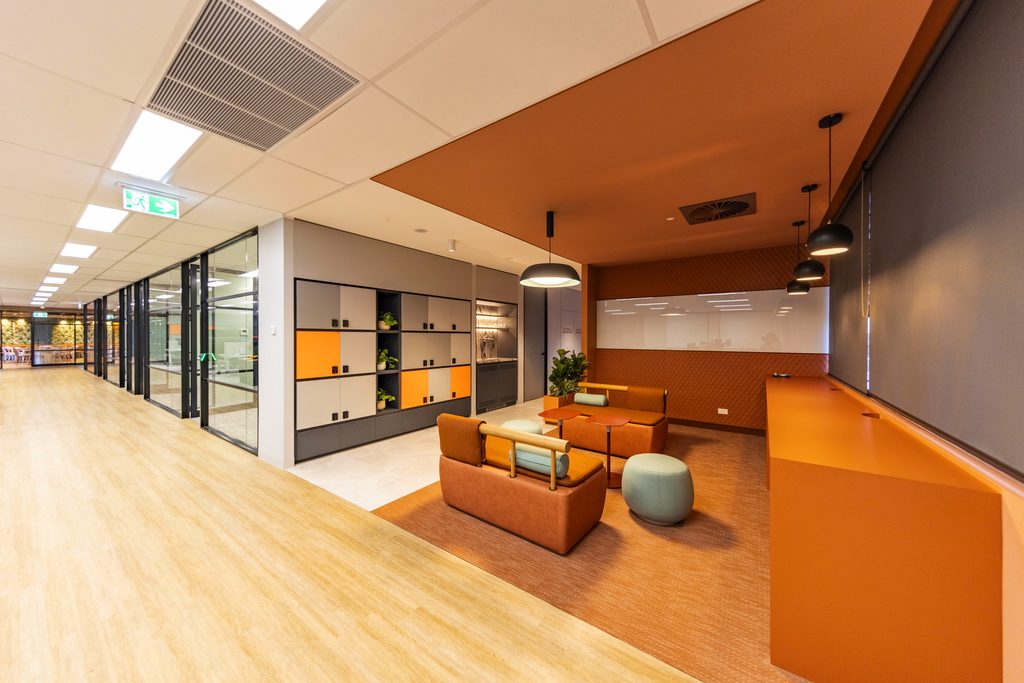 However, the wow factor at Metricon on Fyans is not exclusively reserved for customers.
The upstairs workplace is just as impressive. It has been designed to engage Metricons employees, meeting their unique needs and allowing them to be their best at work.
The new workplace includes lots of collaboration zones and meeting rooms and a vast breakout area that feels more like a cafe than a traditional lunchroom, with doors that lead out onto a large balcony.
"The feedback on our new home from customers and our people has been phenomenal, exceeding all of our expectations. I'm so incredibly proud of what we've achieved here at Metricon on Fyans – which was no mean feat to get off the ground during the COVID-19 pandemic," Mr Taylor said.
For more information, head to metricon.com.au