Mr Bins, the skip kings in the Greater Geelong region
The team at Mr Bins are making skip bin hire simple, fast and convenient for people in the Surf Coast, Greater Geelong and Bellarine Peninsula region.
They believe in providing great service and recycling as much collected material from your skip hire as possible.
At Mr Bins, they're committed to reducing, reusing and recycling by making it our mission to divert 95 per cent of our waste collected away from landfill and into recycling or reuse purposes.
By removing everything and sorting it into different categories for different recycling streams, Mr Bins can guarantee your materials are going to a good place and being put to good use for regeneration purposes.
Clean unpainted timber goes and becomes mulched to go to playgrounds, gardens and chicken farms, plaster goes down to Anglesea tip which can then be sold out to farmers to use as fertiliser, metal goes to get recycled, and bricks get crushed up to be made into road base.
Mr Bins is serious about their goals and see too many companies tipping everything into landfill and clogging up the environment.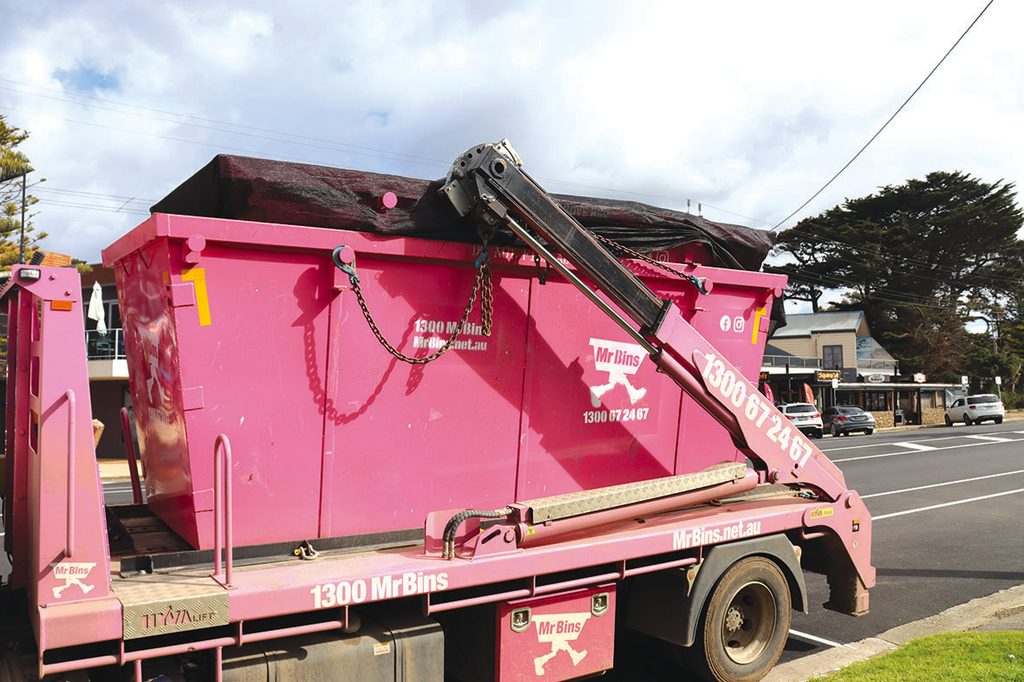 "This only makes us want to want to go that extra mile for our customers by one making sure we are sustainable but by also being at your service at the drop of a hat," Director of Mr Bins Marty Hamer said.
"Being a new business, we are always hungry to make the best impression on our customers and our service time and short waiting periods are unmatched in the market.
"In close to all circumstances we are at your drop off spot within a blink of an eye and at worst, at your site by the start of the very next day when we are super busy.
"Not many can beat that sort of guarantee."
All skip bins can be filled with a range of materials such as wood, plaster, metal, general household waste and tiles and come in different sizes that are fit to carry out any needs.
The fleet of Mr Bins range from two metres cubed to our big skip bins which come at a whopping eight metres cubed.
For as low as $250, customers can rent a skip for seven days, including drop off and pickup from your location.
To learn more about how Mr Bins can help you, go to mrbins.net.au/skip-hire/geelong
// Sponsored Content