A cut above with Fox Mowing and Gardening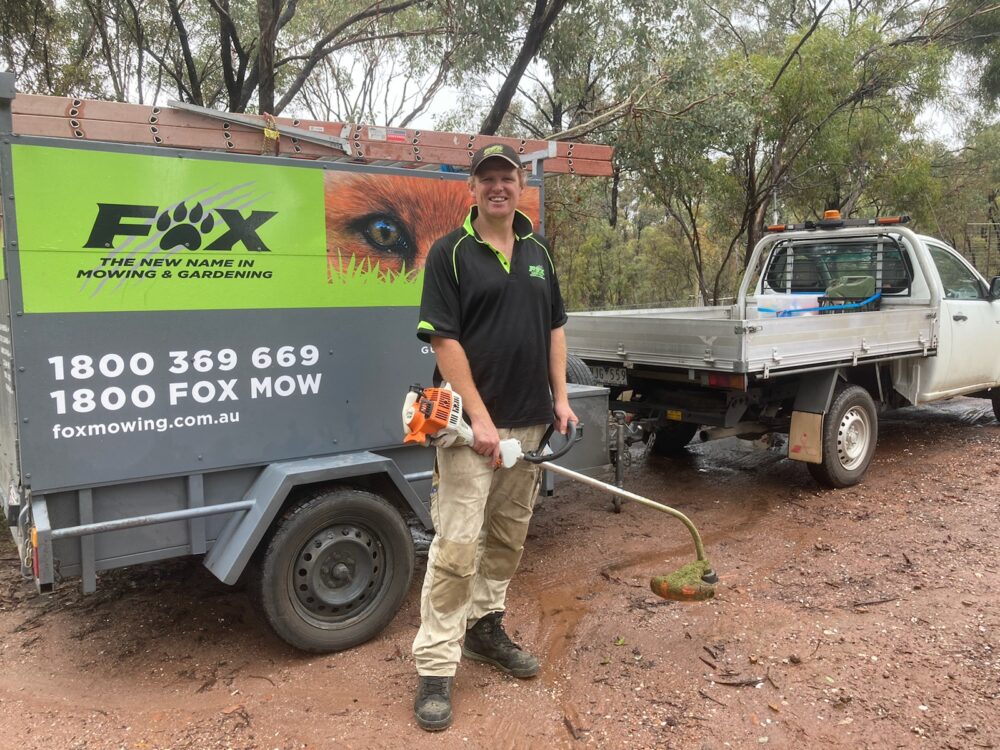 From hedging and topiary to landscaping and garden maintenance, Fox Mowing and Gardening have all the specialised skills to make your lawn or garden look its best all year round.
With 250 plus franchisees in Australia, Fox Mowing and Gardening owner Phil Maunder said the South Australian-based business has grown exponentially since its establishment in 2013.
"We now have more than 50 trained and experienced franchisees servicing the Victorian community.  And now we are expanding our team in Ballarat and Bendigo," Phil said.
Offering all kinds of gardening services, Fox franchise owners aim to provide a unique and specialised service to every customer.
"Every garden is different, and we do our best to cater to the specific needs and wants of our clients," Phil said.
"Some people want the best garden on the street and some people just want their weeds pulled.  In regional towns like Ballarat and Bendigo, our Fox teams are servicing many large rural blocks."
"No matter how big or small, there's always a mountain of work."
For the month of April, we are offering 15% discount on the first mowing service for all new customers in Ballarat and Bendigo who book through the Fox website link https://foxmowingvic.com.au/.  Or call 1800 369 669.  Please quote "Bendigo / Ballarat Special"
For more information on how to join the Fox Mowing and Gardening team, visit their website at https://foxmowingvic.com.au/join-the-fox-team/
-SPONSORED CONTENT