Berry fruitful farm celebrates 40 years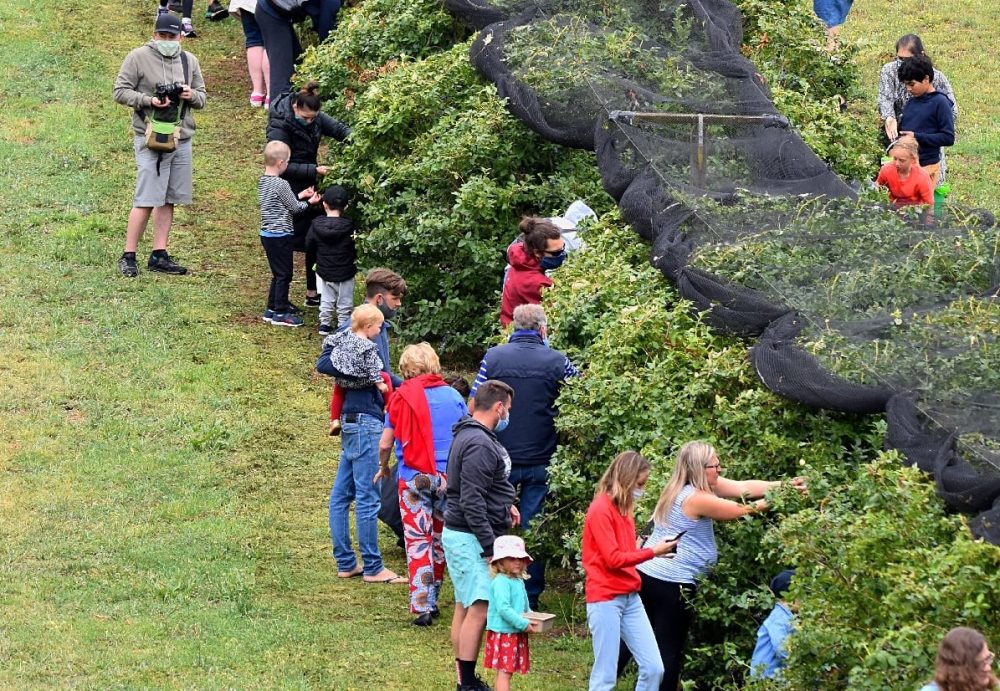 A SUMMER favourite for family members young and old, the Buninyong Blueberry Farm is turning forty in 2022.
Owners Ernie and Margaret Neale have run the small business for the last 12 years, having purchased it from Helen and Bruce Muir, who originally established a chestnut and walnut plantation on the property beside the Midland Highway.
"Bruce was working with the Victorian Department of Agriculture and was aware of the first cuttings of blueberries were arriving in Australia," Mr Neale said.
"They had access to some of those earliest cuttings, planted them at Buninyong to see how they'd go, and they went well.
"They need free-draining soil that's slightly acidic, and that's the volcanic soil that we have in Buninyong."
Originally, blueberries were planted between rows of chestnuts and walnuts, but when the berries thrived, they became the farm's focus.
"Some of the first punnets sent to fruit and vegetable markets in Melbourne were grown here. They were some of the first growers in Australia," Mr Neale said.
With a background in agricultural science, purchasing the property was "perfect" for him as he approached early retirement from teaching at Mount Clear College.
Mr Neale also grew up on similar volcanic country near Colac, and knew he wanted a new challenge "in the farming game."
More than a decade on, the property grows six in-demand varieties of blueberries that ripen over six weeks in summer.
They have a team of young people that ready-pick the berries, and slightly later in the season, the public is invited to pick their own.
Ripening this year has been delayed due to the mild summer, and heavy rains.
The farm is a true family business, with Mrs Neale a key part of the harvest process, and their daughter Kathleen and son Christopher offering social media and tech support.
Producing food that can easily perish if not picked or eaten at the right time, they value they opportunity to directly connect with their community via social media.
"We love being a part of Buninyong. Most of the people born in the area know the farm's a part of the place," Mr Neale said.
"Many who came along as children are bringing their kids, and some are almost bringing their grandkids. We've always had good support, and we value those ongoing connections."