Doors open on all ability homes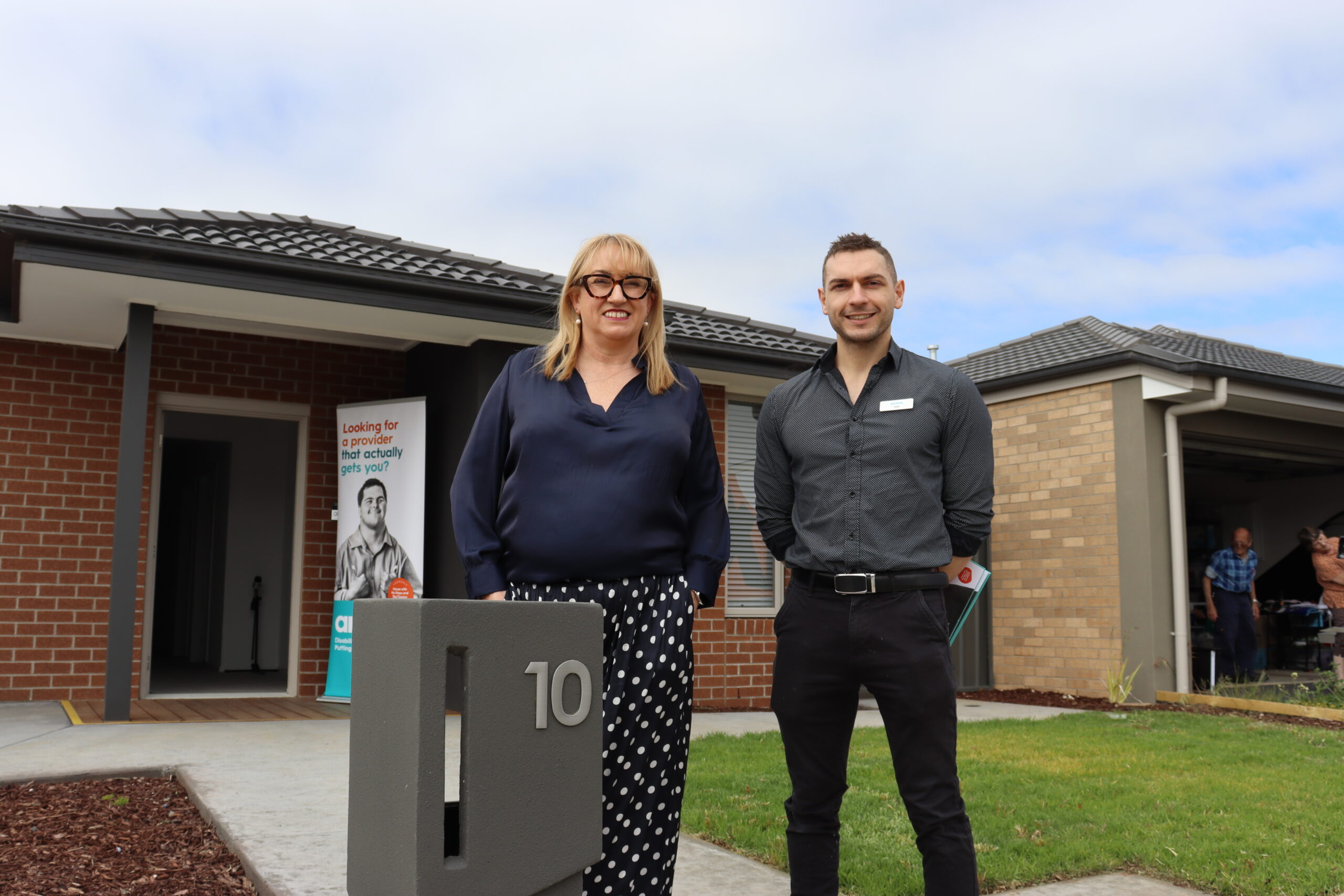 TWO houses purpose-built for people with disabilities who have high physical needs were unveiled in Alfredton recently.
Bulit by disability charity Aruma in partnership with Home in Place, the two-bedroom houses have been designed for people who use wheelchairs.
Features of the houses include wider doorways and corridors, accessible ensuite bathrooms, an open plan kitchen and living area with adjustable benches, a low oven, pull-out pantry, an outdoor living area, and provision for some voice-activated features.
"We know there is immediate need for social housing in the Ballarat region," said Aruma general manager of business development Sandra Pointon.
"We are pleased to be able to respond to this demand by offering homes that give people with a disability much needed stability and security.
"Currently, there are more than 94 people with a disability in the immediate area alone looking for a suitable property that meets their needs.
"Access to safe and accessible housing is a fundamental human right.
"We're happy to be able to provide these two purpose-built homes for people with a disability and will be monitoring further opportunities to expand our housing footprint in the area to give more people with a disability a home that suits their needs."
The charity has received lots of interest in the homes, and Ms Pointon said she expects the tenants that move in soon will be able to enjoy more independence and comfort than ever.
"People with disabilities historically haven't been in purpose-built homes like this, and sometimes have been in group homes," she said.
"We're all about having two customers, or three max, in a home, because we don't want them to feel like we're clustering them together just because they have a disability.
"Now, they can feel like they can live like people who don't have a disability. It's going to make a huge difference to them."