Country garden glory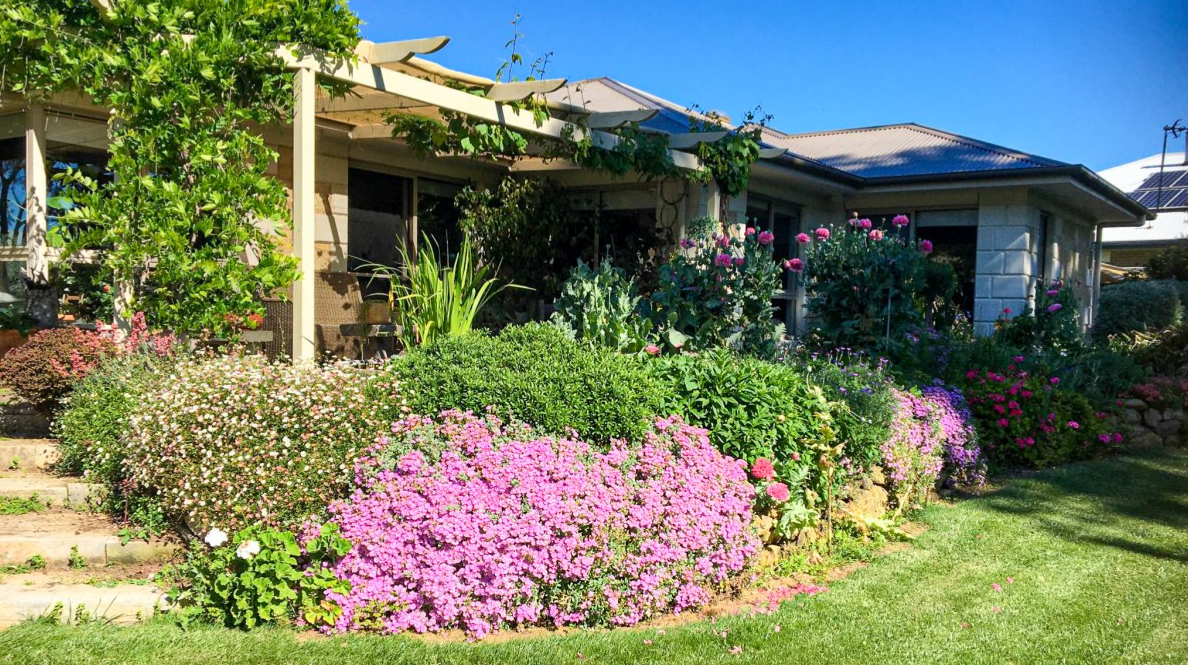 It is the quintessential country garden and Nancy Mattner is the mastermind behind the Miamba Street property.
Just on the outskirts of Penola, Nancy's garden is one of three Penola gardens open this weekend as part of the SA Open Gardens scheme, with proceeds going to the CWA.
From the wavy ceanothus hedge at the entrance, the block slopes gently downwards to the house which is almost hidden by the garden that surrounds it. Roses, both modern and heritage varieties, are everywhere, mostly with flowers in shades of soft apricot, cream and into yellow with hardy perennials and annuals adding bright splashes of colour. There are cerise poppies, tall crimson hollyhocks, pink pigface, iris, salvias and geraniums, with wisteria and glory vine covering the pergola to make a lovely leafy ceiling over the outdoor eating area.
Winding paths link several spaces enclosed with flowers and foliage – one is set in readiness for a teddy bears' picnic! Trailing plants smother and soften several sets of stone steps and retaining walls built to create level terraces for garden beds and for the expansive lawn. A pair of magnificent old red gums tower over the swamp at the bottom of the garden where arum lilies, vivid blue water iris and reeds thrive, while an innovative boundary fence has been created from discarded star droppers and recycled timber.
Pots of succulents are dotted throughout; three water bowls hold fish and aquatic plants and several breeds of 'designer' chooks reside in a home surrounded with shrubs and shaded by climbing roses and a glory vine.
Nancy creates exquisite fine needlework often featuring flowers, foliage and birds found in the garden and there will be a display of her beautiful work across the weekend.
OPEN GARDEN DETAILS:
Address: 12 Miamba Street, Penola
Open: Saturday 11 and Sunday 12 November 2023, 10:00 AM to 4:30 PM
Please bring cash as EFTPOS facilities are not always available.
Please note: Opening with two other Penola gardens: $10/$8 each or $25 for all three.
Extra Activities: Tea, coffee and cake served on the patio by CWA volunteers. Plant sales.