Historic lifeboat stories set to be preserved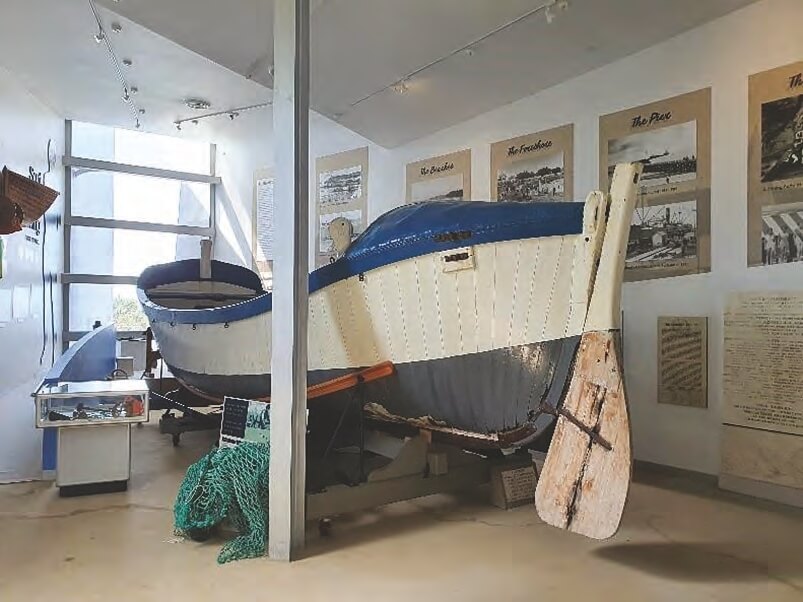 Funding ensures educational resources can be created
The story of the iconic Portland Lifeboat will continue to be shared for generations to come thanks to a recent funding win.
The Glenelg Shire Council has been successful in receiving funding from the Australian National Maritime Museum last week to preserve the story of the lifeboat in a new and engaging format.
The $9.6k funding package will go towards developing a suite of education resources highlighting the Portland Lifeboat and the infamous Admella shipwreck, as well as a digital exhibition. The lifeboat is on permanent display at the Portland Maritime Discovery Centre and is one of the oldest surviving shore-based lifeboats in Australia.
The lifeboat is particularly significant for the part it played in the rescue of survivors from the wreck of the Admella in 1859. Captained by James Fawthrop, the lifeboat was able to rescue 19 people after they had clung to rocks for eight days.
The Portland Lifeboat was also added to the Victorian Heritage Register in February this year due to it's cultural significance. Glenelg Shire Mayor Cr Scott Martin said he Maritime Museums of Australia Project Support Scheme (MMAPSS) was a fantastic initiative, and Glenelg Shire welcomes this national funding to support development in our community.
"This is an exciting opportunity to celebrate the internationally significant Portland Lifeboat and to begin to use the Glenelg Shire Cultural Collection in new and innovative ways," the Mayor said. Glenelg Shire cultural collection coordinator Agostina Hawkins said the funding would enable children and students to explore the Lifeboat through contemporary and engaging platforms.
"The suite of education resources we will build with this funding will support schools as well as home learners," she said.
"The content will suit the Victorian Curriculum across many areas – subjects you might expect but also those you wouldn't. "Design, technology, engineering and maths can all be explored through the Portland Lifeboat as well, of course, as history and art.
"We will digitise photographs, artefacts and firsthand accounts to bring the story to life in a new, long-lasting way.
"Ultimately it will allow teachers and home schoolers to access the collections online and then visit the museum to experience the lifeboat in real life."
The Australian National Maritime Museum is the national centre for maritime collections, exhibitions, research and archaeology. For further information please visit https://www.sea.museum/