Monique's success: building a business at 18 in an unlikely industry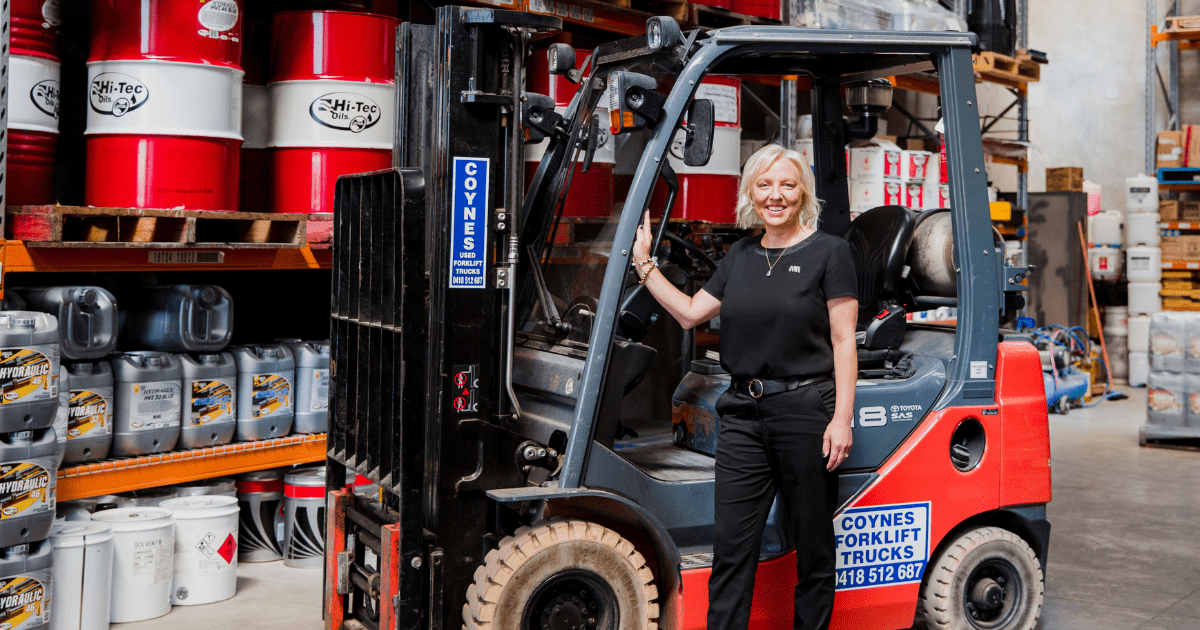 Running a business in engine oils from the age of 18 might not seem like your average career path of choice, but Geelong's Monique Holmes-Richardson made it her mission to succeed in the male-dominated industry.
After the passing of her father, Monique took on the "daunting" role as one of the first female machinery oil representatives in Australia.
In 1992, she became the boss behind M & R Distributors.
What started as a one-man-band, Monique delivering oils, coolants and lubricants to customers, often with her kids in tow, now has product distributed nationwide.
She said it was tough at the time, but knew she could make something great of what her father started.
"My Dad taught me how to work hard, and that every customer is important, no matter how much they spend, and that a willingness to learn will take you a long way," she said.
"When others said I wouldn't make it, I knew I could.
Some might call it being pig-headed, but I was determined.
"At 18, my biggest challenges were getting customers to believe I could supply their business with great products, whilst dealing with negativity – why would anyone buy from me, a young female in this industry?
"This scepticism played a big part early in my career. Often, even suppliers found it strange to deal with me running the business."
When Monique took over M & R, Australia was coming out of a recession and during that time she was working alone, repping around country Victoria.
"It took 18 months before I could actually build the strength to move a 205-litre drum, and those days did take a physical and mental toll.
But I stuck it out, knowing there'd be better days ahead," she said.
"My Dad had three girls and he always told us, and Mum, that we could do anything.
"I have surround myself with great Australian companies whose knowledge and mentoring I learnt from. 30 years later, I'm still here, and I love it.
"If you're taking over or starting a business, be prepped for setbacks.
"My number one piece of advice would be to get yourself a mentor – someone who gives you encouragement, guidance and knows your limits – someone who tells you honestly who you are as a person.
"This took me a long time to find and, my business has been every bit more successful since. Love what you do and surround yourself with people who support you."
Committed to ensuring that M & R Distributors supports Australian businesses, Monique has launched a solvent-free industrial-grade hand cleaner, made in Melbourne, under the M & R name.
The decision to create her own Australia-made product was a no-brainer, as it met a gap in the market.
Based in North Geelong, M & R Distributors caters to the agricultural, automotive, forestry, hospitality, and mining industries.
For more information, head to mrdistributors.com.au
// Sponsored Content