Online Gambling Regulation in Africa and Australia: A Comparative Overview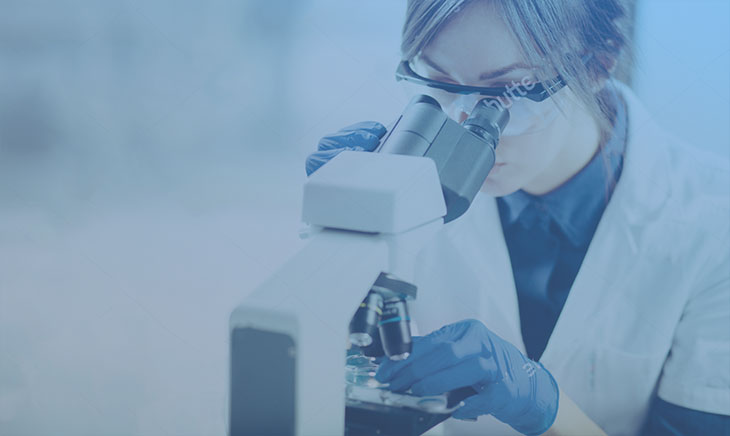 The regulation of online gambling is a complex and multifaceted issue worldwide. While many countries have embraced this form of entertainment and implemented various measures to regulate it, others have taken a more cautious approach or chosen to prohibit it altogether. In this comparative overview, we will examine how two diverse regions, Africa and Australia, approach the regulation of online gambling.
Africa: A Varied Landscape
The regulation of online gambling in Africa varies significantly from one country to another. Some African nations have embraced online gambling and actively support the growth of the industry, while others have yet to establish clear and comprehensive regulatory frameworks. This diversity has created a dynamic landscape for online gambling on the continent.
Tanzania: Embracing Innovation
Tanzania is a prime example of an African nation actively promoting online gambling. The country has rapidly expanded its virtual gambling sector and has introduced innovative mechanisms to simplify reporting and documentation for operators. An automatic system records each bet placed on virtual platforms in Tanzania. The jurisdiction issues licenses for online casinos and bookmakers, and the tax on gaming income is set at 25%.
Kenya: A Shifting Landscape
Kenya has faced some challenges in the regulation of online gambling. While it introduced a law in 2019 to control the field, issues such as a 20% tax on sports betting, in addition to the existing 15% Gross Gaming Revenue (GGR) tax, led to some instability. As a result, several large firms decided to withdraw their businesses from Kenya, creating opportunities for new investors. Sports betting predominates this market, and the cost of a gambling license in Kenya is approximately $4,000 for local entrepreneurs and nearly double that for foreigners.
South Africa: Ongoing Debates
South Africa has one of the largest gambling markets on the continent. While the legalization of online casinos and licensing for these establishments is discussed frequently, it has not been fully implemented as of now. However, the jurisdiction is considered attractive for investors in terms of sports betting, providing a vast target audience and stable demand.
Nigeria: A Complex Landscape
Nigeria has the largest population in Africa and constitutes the biggest gambling market on the continent, accounting for about 7% of the total African gambling business. However, regulation on the regional level remains unestablished, leading to conflicts between various local authorities. As a result, the cost of obtaining a gambling license and its renewal in Nigeria depends on the regulating authority, creating an uncertain environment for businesses.
Ghana and Uganda: Pursuing Regulation
Ghana and Uganda have been actively working on creating comprehensive regulatory frameworks for gambling. Both countries offer licenses for different types of services, with costs varying depending on the services covered. They also apply taxes to the revenue earned by gambling businesses.
Australia: A Mature Regulatory System
In contrast to the varied landscape in Africa, Australia has a mature and well-established regulatory system for online gambling. Australians can legally play popular casino games online, as there are no specific laws prohibiting them from visiting online casinos.
The Interactive Gambling Act (IGA) of 2001, enacted by the Commonwealth government, clearly aimed to "prohibit Australian gambling companies from offering online services" to residents of Australia. It's essential to note that in Australia, Commonwealth law prevails over state laws, making it easier to determine the rights and responsibilities from a local gambling law perspective.
Australian residents have no legislative requirement to comply with any IGA provisions, as it primarily targets online gambling service providers and bookmakers, rather than the consumers of these services.
Taxation in Australia
Australia is unique in that it maintains a zero-tax rate on profits from gambling. According to the IGA, the Australian government recognizes that the organizations that make the most money from gambling are the operators. As a result, it's their responsibility to purchase licenses, pay fees, and impose mandatory taxes on their earnings. The taxing model may vary between states, but generally, casinos pay, and players are exempt from paying taxes on their winnings.
Regulatory Consistency and Age Restrictions
The legal age for participating in gambling activities in Australia is 18 years and older. This applies to both online and land-based casinos and bookmakers. Even free or fun-play casino games that offer real money gambling options are subject to this age requirement, and all reputable online casinos adhere to this practice, considering it good business practice.
Contrasting Approaches
In comparing the regulation of online gambling in Africa and Australia, it's clear that the two regions have distinct approaches. Africa exhibits a diverse and evolving landscape with varying degrees of regulation across countries, while Australia maintains a mature regulatory system that emphasizes the responsibility of operators over consumers. The differences between these regions reflect the global diversity in online gambling regulation and the challenges faced by countries in addressing this evolving industry. if you wish to delve deeper into the intricate web of online gambling laws and regulations in Africa, you can find a comprehensive resource on the subject in the article, which provides an in-depth exploration of the legal landscape in various African countries.