Coleman Medal leader surprises former club
TORQUAY Tigers juniors had a special opportunity to train with one of the best forwards in the AFL on Thursday last week as a familiar face made his way to Polwarth Oval.
Carlton Blues forward and former Torquay Tiger Charlie Curnow took part in Under 14s and Under 16s training in the lead up to his AFL match against Greater Western Sydney as a way to give back to his former junior side.
"It's just awesome to be back, you know," Curnow said mid-training.
"It's been nice to play a full AFL season to this point, I've played in every game so far, so I'm just trying to enjoy every moment, and this is something I enjoy.
"Seeing my family, having them come up every week from Torquay, it's just been a really enjoyable season for us a whole."
AFL players generally like to help co-ordinate and run drills, but Curnow was in among the action.
From making leads to taking snaps from the boundary line, and providing some knowledge to the young players taking part whenever he got the chance, it was a good time being back home for one of Australia's best goalkickers.
"You get a fair bit of energy from returning to your old club," Curnow said.
"Things like seeing other parents that you'd see at the club all the time growing up, I even went for a surf with a mate of mine before coming here tonight.
"Just getting to kick around the footy with a few of the boys is great, I'm having a blast."
Another Torquay Tiger grateful for Curnow making a guest appearance was Under 14's coach Cam Shepherd, who said it was fortunate for the juniors to see one of the club's most successful players in person.
"It's great for the boys," Shepherd said.
"You can't be what you can't see and when they see a former junior actually leading the Coleman Medal race, it's fantastic.
"The juniors are also at the pointy end of their season, so this will hopefully give them a lift heading into finals."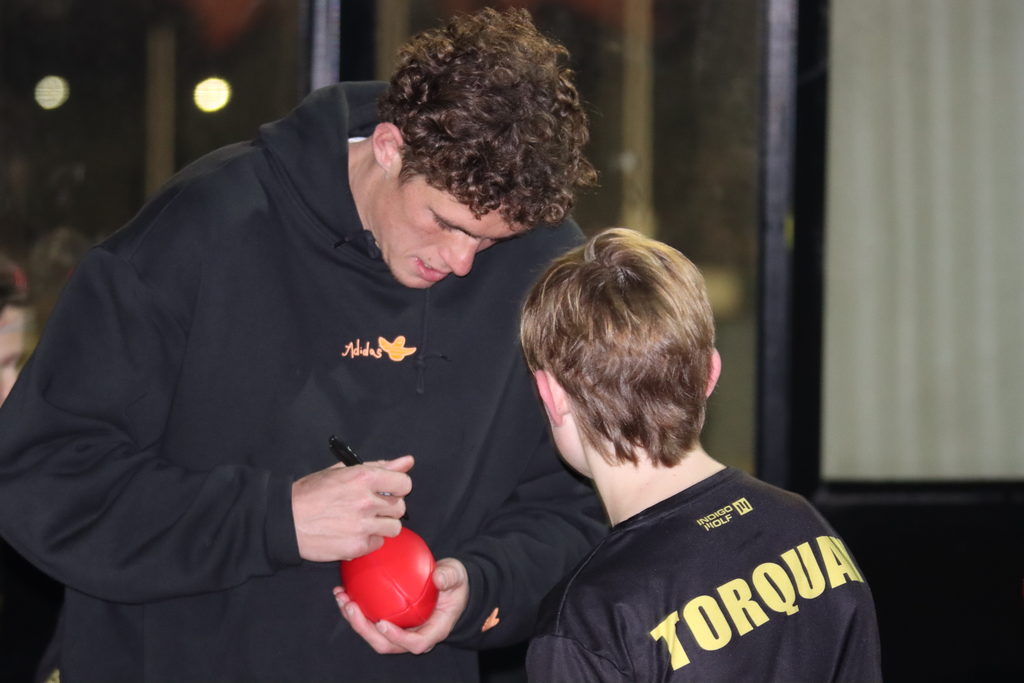 Red Energy facilitated the event as part of its "Born and Bred" campaign.
It also contributed $1,000 to the football club to support their junior player development program.