Discover strength of body, serenity of breath, and wisdom of mind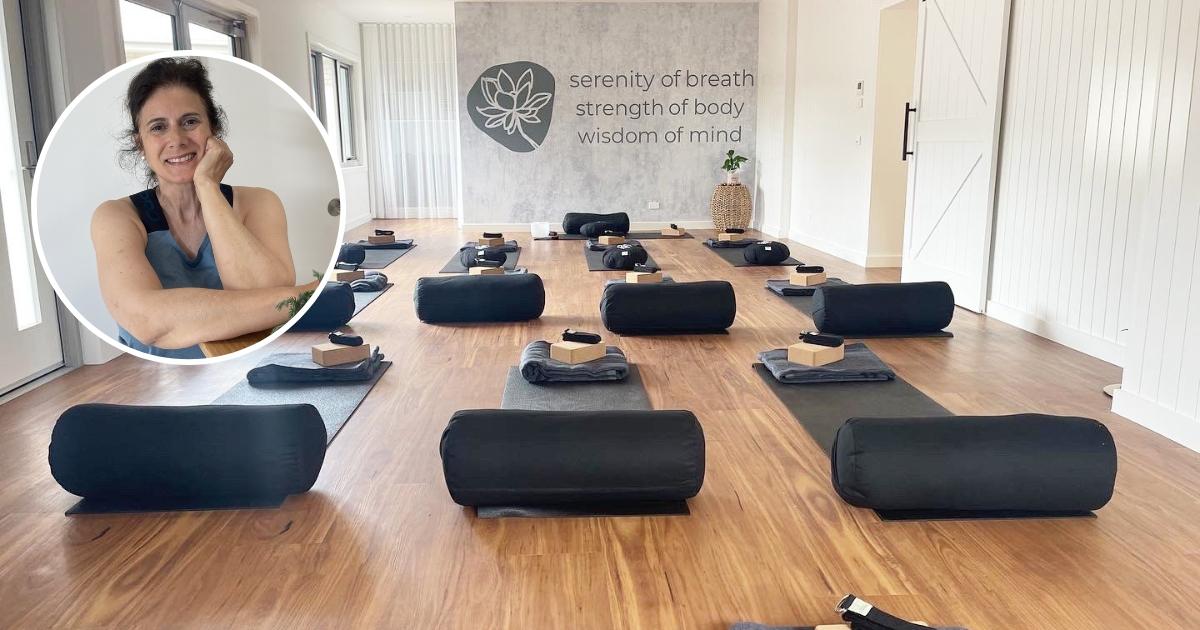 Thirty years of being a devoted yogi led Dianne Riley to complete her Yoga Teacher Training in an effort to fully understand yogic postures.
The anatomy component of her studies deepened her understanding of how people can fit the yoga poses to suit the individual rather than making the individual fit the pose.
The philosophy behind the Lotus Yoga Studio is to allow everyone to feel the connection with their own strength, calm and inner wisdom.
Yoga has been an integral part of Ms Riley's life for more than 30 years.
It has helped her maintain a balance in mind and body, as she navigated working in the business world, raising a family and living a generally busy life.
To this extent, the Lotus Yoga Studio's aim is to share the benefits of yoga and meditation in day-to-day life.
Ms Riley has completed extensive education at peak training bodies and is registered with Yoga Australia and Meditation Australian.
"I value my studies and commitment to learning," she said.
"I have managed our family business for many years and appreciate and value a team approach to business.
"I am pleased to have Lucie, Nichola, Sabrina and Bernadette as part of the Lotus Yoga Studio's team.
"Together we will share our off erings as we encourage you to feel into the uniqueness of your body rather than attaining the 'perfect posture'."
Building a business takes time, but Ms Riley feels the Lotus Yoga Studio provides an off ering to the community where the approach to yoga and meditation honours its historic lineage, mixed with a holistic, modern day feel.
Strength of body, serenity of breath, and wisdom of mind is the ethos of Lotus Yoga Studio.
The studio itself underwent extensive renovations in 2022.
All classes take place in the soothing, purpose built, dedicated and fully accessible studio, which offers participants the option of practising on the outside deck adjoining the heritage listed Norfolk Island tree, where you can breathe in fresh seaside air, while soaking in the sun's rays or under the starlit sky.
Embark on a serene journey as you let the pathway guide you to Lotus Yoga Studio's special space.
As part of their commitment to the local community, Lotus Yoga Studio offers a free Community Yoga Class every Sunday at 9.30am, led by fully qualified teachers.
There is also an organic vegetable garden from which students are encouraged to help themselves to the produce.
The business has an extensive yoga and meditation timetable and many exciting monthly events.
Head to lotusyogastudio.com.au