From busking in Byron to taking on the world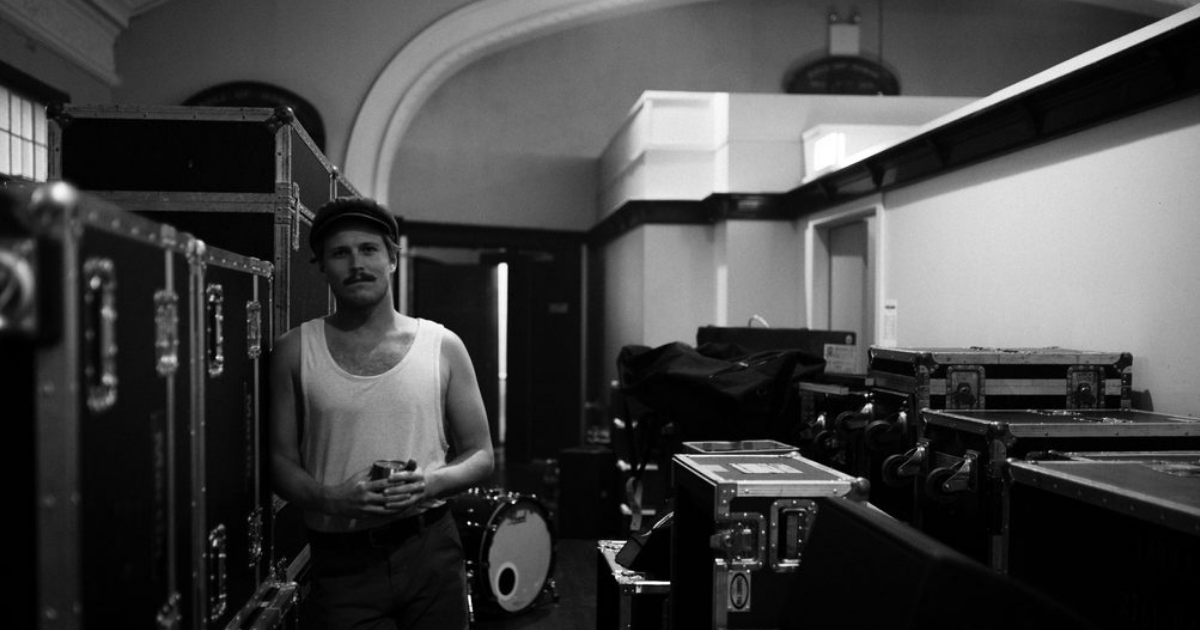 Following a series of pre-pandemic sold-out shows across the globe, ARIA award winning singer-songwriter Ziggy Alberts is set to tour regional Australia and his first stop is the Barwon Heads Hotel.
Ziggy had a few venues to choose from but a YouTube clip of Daryl Braithwaite belting out Horses made him decide that's the way it's gonna be.
"I saw this video of Daryl Braithwaite playing Horses at the Barwon Heads Hotel and thought there is no way I'm not playing at the Barwon Hotel, that looks like an awesome old school music venue and I have to go play there," he said.
"I love performing on the coast, I'm always trying to go where there is surf … I feel really connected with the like-minded community and of course it's an excuse to go on a surf trip as well.
"I will be packing my wetsuit and hope to get some waves."
Ziggy says he loves performing anywhere that is close to the surf. Photo: SUPPLIED.
Ziggy is all about community connection, and being independent, which is where his own story began.
In 2011, Ziggy picked up a guitar for the first time. He had just graduated school, where he studied maths and science but no creative subjects.
Being left-handed, he says playing guitar wasn't an opportunity he'd had before.
"For every hundred or thousand right-hand guitars made, there is one left-hand guitar made," he said.
After dabbling in some writing for surfing magazines, Ziggy bought a guitar and started to write some songs as well.
He soon couldn't stop and became enamoured by the instrument and writing music.
"It became an increasing driving force and preoccupation of my life," he recalled.
In 2013, he decided he was going to make music his full-time job.
Ziggy quit his part-time work and started playing anywhere he could: street corners, cafes, pubs, restaurants, markets up and down the east coast of Australia.
Ziggy Alberts is kicking off a tour of regional Australia with two shows at the Barwon Heads Hotel. Photo: SUPPLIED.
His relaxed tunes have been compared to Ben Howard and Jack Johnson and on the streets of Byron Bay Ziggy says he really found his rhythm.
"Enough international travellers had bumped into me busking on the streets of Byron that I ended up playing house shows all around Europe in strangers' homes and backyards."
Recently, he found footage in a shoebox of some of the house shows and he plans to make a documentary of this experience.
Ziggy also played local house shows.
"I'd say I'm coming to Torquay would anyone host my show?," he said.
"I would put it on Instagram. It was this great wonderful, hilarious thing."
Ziggy said this attitude of asking people for help has kept his music community driven and independent.
His career went from house shows and tiny little venues to community halls and larger venues.
The audiences and venues got bigger and bigger.
Ziggy's biggest tour was his Laps Around the Sun world tour in 2019 where he played 120 shows across Australia, New Zealand, UK, Europe, North America, South Africa and South America.
He came back to Australia and played six sell-out shows including one in front of a huge 12,500 strong crowd at the Sidney Myer Music Bowl in December 2019.
In addition to his music, he is also an accomplished writer. This year he published his first written work called Brainwaves, a collection of poetry which reflects Ziggy's own life experiences and thoughts.
"I started writing poetry as a response to my mediation. I was struggling and tired and had been touring really hard and I just needed a break mentally. So I went down to the beach and thought I'm going to sit here until something changes."
He meditated, and from the meditation the poetry came about.
"A lot of poetry is like little road maps to sanity; it became this really cathartic thing that I would do in my spare time when I was on tour," Ziggy said.
He didn't write with the purpose of publishing, that decision came later.
Ziggy performing in Brisbane. Photo: KIRSTEN ROE PHOTOGRAPHY
The pandemic has been a challenge for Ziggy, as it has been for Australia's creative industries.
However, throughout August, September and October this year Ziggy will be touring across regional Australia to promote his new album, Searching for Freedom.
This music tour will coincide with a book tour which will offer his audience a chance to meet with Ziggy in a series of intimate book launch events to discuss his exciting new work.