Pixar Putt season extended at Geelong due to popular demand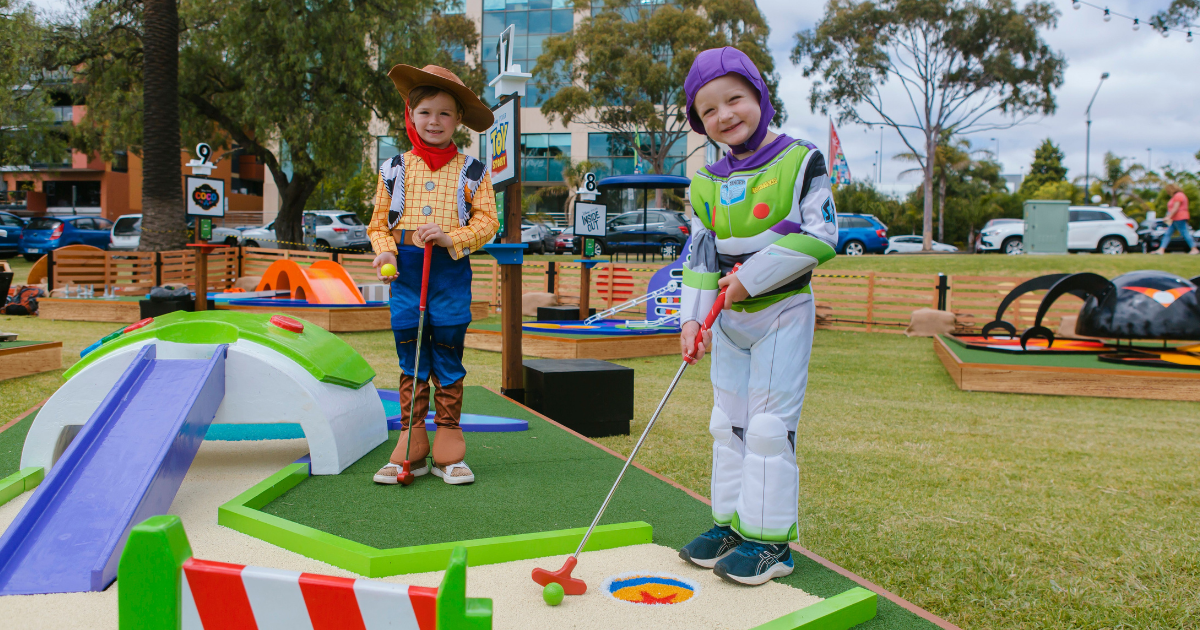 PIXAR PUTT, the 18 hole mini-golf course now open at Transvaal Square at Geelong's waterfront, has already seen thousands of families, friends and work colleagues – both local and holiday-makers – teeing off since opening just before Christmas, with fantastic feedback from patrons.
Due to popular demand, TEG Life Like Touring is thrilled to announce this mini-golf sensation will extend its stay at the Geelong waterfront until Sunday February 13.
Pixar Putt opened in Geelong for the first time on Thursday 23 December with many sessions booking out soon after.
The immersive pop-up mini-golf experience is made up of interactive holes inspired by the stories, characters and icons from some of Pixar's most adored films including Toy Story, The Incredibles, Monsters, Inc., Luca, Wall-E and Inside Out.
Following Pixar Putt's overwhelming popularity and to comply with COVIDSafe protocols, booking online and in advance is strongly recommended for patrons to secure a preferred tee-off time.
Door sales may be possible, but subject only to session availability.
For this season extension to Sunday 13 February, Pixar Putt will open daily from 10:00am from 7:00pm noting that there won't be any further 'After Dark' sessions.
To book tickets, head to www.pixarputt.com.au