Camping venture explores the bigger picture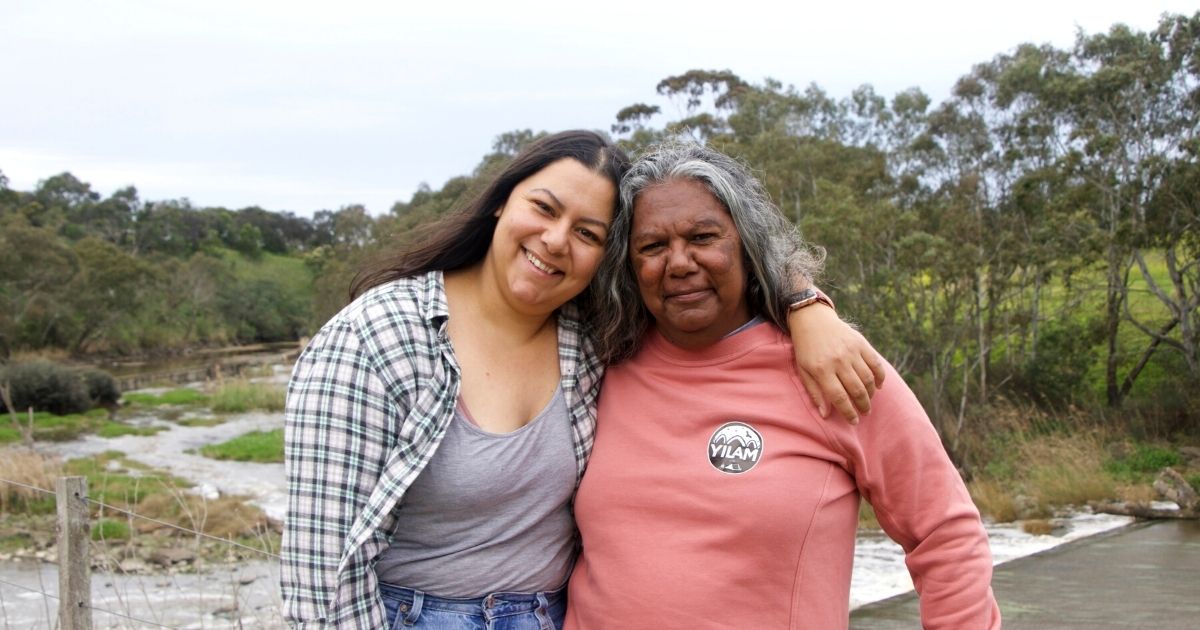 Joanne and Kaley Nicholson were camping together on Country in July last year, as they had done many times before, when their conversation turned to Kaley's search to buy a high quality, sustainably sourced tent.
The casual chat between mother and daughter quickly developed into much more for the keen campers.
"I bought a hybrid car and I'd been camping for a long time but the boot space is quite small and I started looking into finding a rooftop tent so that I could have space available inside the car for all the other equipment," Kaley recalls.
"I'd done a lot of research to find the right one and then Mum and I were out camping and I said 'why don't we buy a few tents and see how we go selling them?'."
Joanne threw her support behind the idea of going into business together.
"From there my brain was going a million miles a minute and by the time I made my way back to Geelong I had this idea to come up with a whole range of camping equipment," Kaley says.
Fast-forward to April 2022 and the pair has proudly launched Yilam onto Australia's camping scene.
The women say they identified a gap in the market and a lack of representation of Aboriginal People and culture in the camping industry.
"Aboriginal systems of knowledge and philosophies of connecting with and caring for Country have largely been ignored," Kaley says.
"Which is strange because who knows more about safely being on Country than us?"
Not only does Yilam offer a range of ethically and sustainably sourced equipment but the concept also evolved into offering bespoke 'On Country' experiences for both Mob and socially conscious campers.
"Pronounced 'yil-um' this word directly translates to 'camp'," Kaley explains.
"However, for our people the meaning is much deeper than that.
"Yilam means 'home' which of course, speaks to our brand ethos.
"We want to teach people to connect with and value nature – to treat Country as if it were their home – because ultimately it is."
"We don't want to contribute to waste so, our 'On Country' range of camping equipment is created with high quality, durable camping equipment made from sustainably sourced materials," adds Joanne, a mother of seven who grew up on Barapa Barapa Country surrounded by family and culture.
Yilam's On Country range offers all the basics people need when getting started out and includes a tent, sleeping bag, mug and bowls.
Meanwhile, the Connecting to Country packages offer intimate on Country experiences which aim to empower all people, no matter their background, to head out into the bush while also teaching participants the philosophies of caring for and connecting to Country.
There are experiences for beginner and experienced campers, as well as one tailored to Aboriginal women to empower them, no matter their experience level, to "feel confident and safe out bush".
Kaley says when they started talking to friends and family, there was a lot of interest in the inclusive On Country experiences, among both novice and experienced camping enthusiasts.
"What they were saying is they would be keen to understand more about Aboriginal philosophies.
"We have quite a light footprint when we go camping. We don't take a lot of gear.
"It's more about being On Country and connecting with the land and taking some time out from the hectic day-to-day life.
"We are teaching the basics of camping but also helping people to foster that connection with Country and thinking about things through that Aboriginal lens."
Kaley, a mum of two daughters living in Charlemont, says her love of camping was nurtured by her own mother and together the women have a lot of knowledge to share.
"My mum has been a big inspiration in my life and she has always taught us the importance of caring for Country and taking time out and making sure you spend time out of the city and going home. We've been in Geelong for about 16 years, we're not fortunate enough to live on Country at the moment."
Yilam's In Country experiences take place in Taungurung Country including Broadford and Trawool, but there are big plans to one day roll out Yilam experiences across Australia once the framework is well established.
"We really want to change conversation about Aboriginal people and Aboriginal culture and create as many opportunities as possible for people to have.
"A lot of the time people learn about Aboriginal people and culture through the media and it might not always be from that positive perspective, whereas we think that can change if people get to spend time with us, have a safe space to connect with Country and understand our people and culture.
"Also, to ask those questions that people might be a little nervous to ask.
"Then that's us being able to have that positive impact for other Aboriginal people and also the wider community."
Kaley says they have big hopes and dreams for Yilam, including employing a young Aboriginal woman as a trainee in the not-too-distant future.
"It's so exciting. I cannot believe that this is my life, this is what I get to do now. We are so passionate about what we are doing and it feels like that real lightbulb moment.
"In my professional career my background is in policy reform and social reform, it's that really big picture structural impact that I'd always been focussed on.
"I think this is a complete total 180 in terms of career direction but it's still that big picture, big impact type of healing focus that draws me to this work.
"We would just love people to feel more empowered as campers, to know more about Aboriginal people and culture and to feel that sense of connection to Country and the sense of duty that we all have to care for Country.
"Our brand ethos is all around minimal impact on the environment and caring about people."
To shop the On Country range or book a Connecting to Country experience go to the Yilam website.