Mates share love of 'low n slow' barbecue
Reyan Fernando and Mark Kuch formed an "instant bromance" when they first met over a few beers back in their university days.
In the past two decades the Highton mates have since bonded over everything from starting a bowling team to being part of a cycling squad.
They've also shared a passion for barbecue ribs and started the Rib Appreciation Society which saw them hunt down the best ribs in Geelong, the Surf Coast and beyond.
In early 2020 Reyan bought himself a new barbecue to explore the American "low n slow" style of barbecuing meat. Mark was inspired to do the same.
They each set up Instagram accounts to share their barbecuing exploits – Reyan's being @RibAppreciation and Mark's @BBQandTheGeek.
A new chapter of their friendship soon unfolded when they started recording a live segment on the Rib Appreciation Instagram, aptly named The BBQ & Brews Show, to share the highs and lows of their journey into the low n slow space.
"As COVID hit and we were locked inside, we thought it would be a bit of fun to host an Instagram Live Show, treat it like a traditional talk show, where we can talk and share what we were cooking on the barbecue over a few beers and see where it took us," Reyan explains.
"A couple of episodes in, we decided it would be better if we interviewed other people from the BBQ community.
"It was so much fun, we got hooked and it just became a regular Saturday night show during all the lockdowns we went through."
For those unfamiliar with low n slow BBQ, the duo explains it's become popular way of cooking in Australia over the last five to 10 years, with a surge in people taking it up during lockdowns.
"Basically, it's the art of smoking a secondary cut meat, such as ribs or brisket, at around 120-130C, even lower in some cases, over several hours which helps break down connective tissues and intramuscular fat, leaving the meat tender, juicy and full of flavour," they say.
Their goal with The BBQ & Brews Show was to keep it live, keep it real, always drink a beer and speak to anyone in the BBQ community – from backyard heroes, to pitmasters and barbecue business owners.
At the start of each show they chat about what beer they are drinking and ask their guest to do the same.
"We love our beer but by no means are we experts. It's just a great way to showcase local beer producers," Mark says.
"We worked closely with Brewicolo in Ocean Grove during the last six to 12 months, primarily drinking and promoting their beer."
They are now more than 50 episodes in and absolutely loving it, attracting viewers from around Australia and as far away as the United Kingdom.
"It's the highlight of my week," Mark says.
"We have had some amazing guests on the show, and one of the real highlights was having one of the people who were responsible for bringing low n slow BBQ competition in Australia and the organiser of Meatstock, Jay Beaumont, on the show for our 50th episode."
That interview led to Mark and Reyan being invited to be part of Meatstock at locations around the country, including the Sydney leg of the popular music and meat festival which was held last weekend.
"It was such a privilege to be invited along to be part of such an amazing event.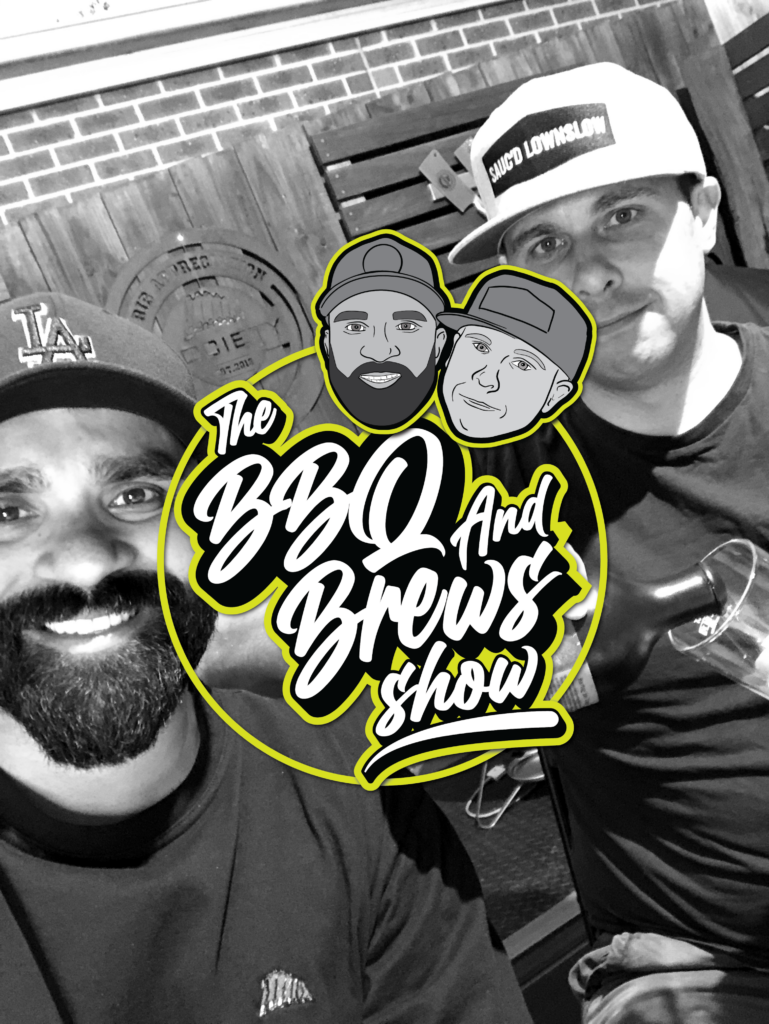 "We've had so many highlights in Melbourne, Toowoomba and Sydney, it was fantastic to meet and talk to some of the great local and international pitmasters like Christina Fitzgerald, Laura Romeo, Mike Patrick, Martin Goffin and the great Tuffy Stone.
"It was also so amazing to meet so many of the people in the BBQ community that we've chatted to online over the past two years. It felt like a family reunion, it was just awesome."
The pair's Meatstock interviews are now being released on their latest project – a YouTube channel.
"The show will be moving away from Instagram, unfortunately this social media platform has been a little unkind to us in the last six months from a reach point-of-view and we are moving to a multi-platform show, where it will be going live on YouTube, Facebook and Twitter all at the same time, we are very excited about this," Mark says.
So what are Mark and Reyan's tips for anyone wanting to get started in low n slow BBQ?
Choose a BBQ that fits your budget, a second-hand Weber Kettle is a great place to start, there are plenty of YouTube videos out there that will teach you how to setup no matter which BBQ you get
Buy good quality meat that is within your price range from a local butcher. There are awesome butchers in Geelong like Lara Quality Meats and Belmont Finest Meat & Poultry, don't buy ribs or brisket from a supermarket, ever; and
Get yourself an instant read thermometer and give it a go.