Cruise Port Phillip Bay and discover the wonderful wildlife
Join the experienced guides of Sea All Dolphin Swims on their family favourite tour – Winter Wildlife Sightseeing Cruise.
This 90-minute experience on our vessel, the Maureen M, will allow you to see the wonderful wildlife of Port Phillip Bay – from the warmth and comfort of the boat!
Departing the historical town of Queenscliff, only a stone's throw away from the Great Ocean Road, the experienced guides will take you on an adventure to meet the friendly (but wild) locals of Port Phillip Bay.
Watch the playful Australian fur seals, spot pods of local burrunan dolphins cruising the bay and be intrigued by the amazing bird life and marine life around Pope's Eye.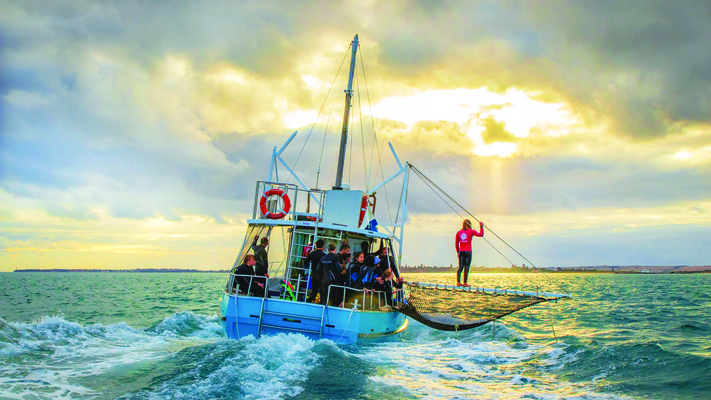 If you're lucky enough, you might even be greeted by the humpback whales as they journey past this iconic and historically significant coastline (during the winter months only).
Southern Port Phillip Bay is an incredible place with some of the species encountered on our tours include; Australian fur seals, burrunan dolphins, short beak common dolphins, common bottlenose dolphins, little penguins, humpback whales, southern right Whales, Australasian gannets, black browed albatross and white faced storm petrel.
The Sea All Dolphin Swims experience can be catered to suit individual, small, or large group sizes. Private tour bookings to suit your special event are available upon request.
Light refreshments and warm clothing supplied on board to keep you warm while you take in the beauty of Port Phillip Bay.
Head to dolphinswims.com.au to book, or phone the friendly office staff on 5258 3889.