Kellett goes the distance to win first world title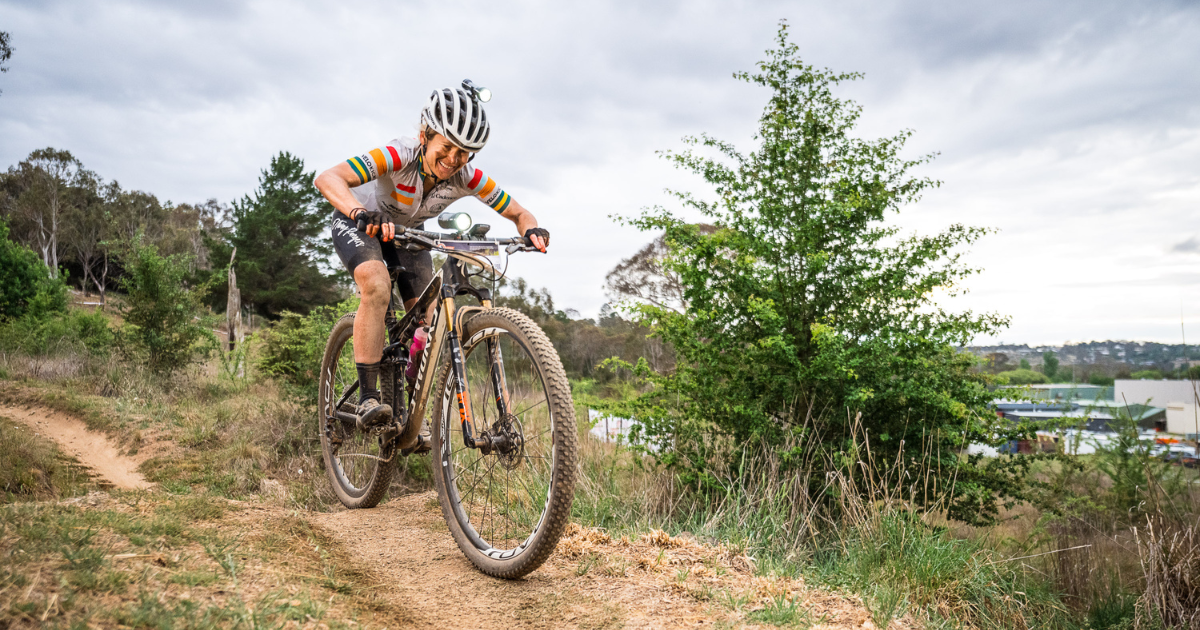 TORQUAY mountain bike rider Kate Kellett has reached the pinnacle of her sporting career by becoming a world champion for the very first time.
After many podiums finishes and six years of challenging for the title, Kellett rode to victory in the elite female division of the WEMBO World Elite 24hr Mountain Bike Championship last weekend in Armidale, NSW.
Kellett spoke exclusively to the Surf Coast Times at the backend of 2022, saying her major goal was to finally win a world championship within the next 12 months.
The Torquay local said doing so on home soil was the proudest moment of her career.
"It was the dream, honestly.
"Winning a world title is huge, and to particularly to do it on your home ground, in Australia made it all the more special.
"In previous world titles, I've had an eighth, two fourth place finishes, a silver, a bronze, and now a gold.
"This is just the ultimate, and I couldn't be happier."
Kellett said the race looked like it could have gone right down to the wire had she not pulled away so strongly with four hours remaining.
"It was an incredibly fast start from a few of the American girls in particular who went out in front.
"Within the first six hours, I was able to catch them and start to put some time in on the second-place racer to boost out a bit further in front.
"I got to about an 18- or 19-minute lead, however I'd only stopped for eight minutes for the whole race, so I'd been pretty lucky.
"Around 19 hours, the lady in second put some time in and gained about three minutes per lap on me to reduce the gap.
"Over the next four hours, I gave it everything on my hot lap and solidified the lead and ran away with it."
Kellett said her world title achievement was a complete team performance and extended her gratitude to her support network and local businesses including Bells Beach Brewing, Zeally Bay Sourdough and Surf Coast Myotherapy who sponsored her team.
The Torquay rider was also able to share victory with her husband Brett, who claimed the 55-59 age group category world title.