From The Mat – October 19, 2017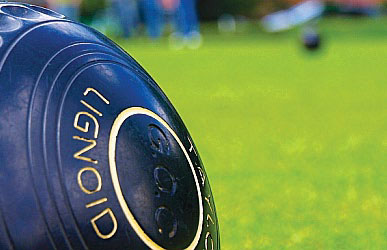 DIRECTORS Day, a charity day supporting the Smith Family, provided bowlers with a solid warm-up for Pennant with matches in fours and triples events.
Leon Wilson, Geoff Collings, Ian Winchester and George Schulze took out the fours and Keith Hornibrook, Ben Coyle and Yumi Raman won the triples.
Many thanks to Ange from Great Ocean Road Resort, sponsors for the day.
The club has had a very good start to the Pennant season, with wins at home and away in both the Saturday and Midweek competitions.
The first of seven monthly Sovereign Financial Jackpot Mondays for this year had 14 teams competing for substantial prizes. Leon Wilson, Rob Miner and Alex McPherson won the day and are now heading the overall ladder with 40 points.
Peter Sharp, Ken Bunning and Noel Johns contested the semi-finals of the Veterans Singles, from which Graeme Mathias emerged a worthy winner. The Mixed Pairs championship is now in progress, and entries will close shortly for the Club Championships.
The first round of the Great Ocean Properties Twilight Social League was postponed due to weather, but fourteen teams are now all lined up to do battle on Wednesday evenings.
Congratulations to recent social bowls winners Merle Wapling, Carmen Koster, June Christie, Graham Marks, Sandy Keet, Dick McDonald, Judith Gibson, Doris Wendler, John Anderson, Geoff Lydom and Dot Hermann.
Demolition of the old clubhouse is now complete after a few delays, and construction of the new facility started this week. To help pay for all this the club has a major raffle under way! Tickets are available from members.
BOWLS SCHEDULE
Anyone wanting to try bowls is most welcome to contact the Club.
Twilight Social League: Wednesdays from 6.00pm.
Regular Bowls: Mondays (12.30pm), Thursdays (12.30pm) and Saturdays (12.30pm). Match is open for entries on the day until 11.00am by phone or email.
Casual Bowls: Open for members anytime; public bookings welcome.
Friday Social: Afternoon Roll-up and Pennant Practice. Happy Hour from 5pm. Raffle and Members Draw.
CONTACT DETAILS
(03) 5263 1229, 0499 856 613, [email protected] or PO Box 52 Anglesea 3230.