Non-stop coast watch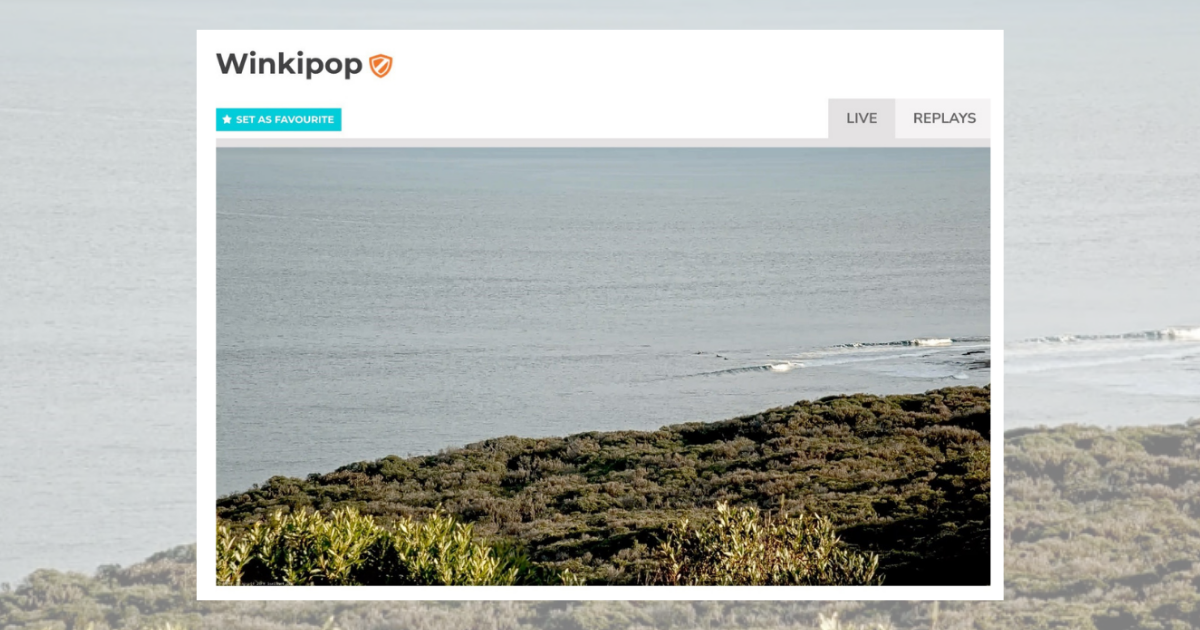 A SURF cam installed on private property broadcasting live vision of Winki Pop is being investigated by the Surf Coast Shire.
Operated by Swellnet, the camera is only accessible via a paid subscription, as are several others the company operates in the region at Bellarine, Surf Coast and Phillip Island breaks.
"We are aware of community concerns about a surf cam for this location as it doesn't align with the vision to respect and protect Bells Beach, particularly because it has a commercial aspect," the shire's general manager of place making and environment Chris Pike said of the Winki Pop camera.
The Surfrider Foundation previously questioned whether Swellnet had been required to obtain a licence for the camera from the shire, or the Great Ocean Road Coast and Parks Authority (GORCAPA) as the relevant land managers of the area.
"The installation of surf cameras do not require a permit under our Planning Scheme," Mr Pike said in response to questions about whether they required licencing or permits.
If the camera was installed on council-managed land, Mr Pike said it would require council approval.
"We understand the surf cam for Winki Pop is installed on private property, and we are investigating further," he said.
A spokesperson for GORCAPA said it had not been approached about live surf cameras, but "we encourage anyone to contacts us directly to discuss their concerns".
Leaving legal licencing issues aside, the Surfrider Foundation's Surf Coast branch president John Foss argued that social licences must also be considered.
"There should be genuine and collaborative consultation with the local community and relevant stakeholders prior to a surf cam being installed," he said.
Swellnet did not respond to multiple requests for comment, including questions about how it consulted with communities where it was installing live cameras.
Another camera that recently went live at Wye River is raising similar issues among the community there, leading to an online petition for its removal signed by close to 200 people.
The company has a history of encountering opposition to its cameras. A former Swellnet surf reporter said a decision to install a camera at Lennox Head in northern NSW was made after being told it was a bad idea.
"Head honcho Ben Matson was told in writing eight years ago when he floated the proposal past me. He was aware of the opposition to his cam … as his local surf reporter, I let him know," Steve Shearer wrote in Surfing Life in 2017.
The Lennox Head camera no longer operates, but dozens more have popped up in Queensland, New South Wales, Victoria, South Australia and Western Australia, most behind a paywall.
Former Lorne local Wayne Lynch sighed when he learnt a camera had gone in at Wye River, a spot he was one of the first to surf.
Now living close to Yamba in NSW where Swellnet also has a live surf cam, the legendary surfer and shaper described the cameras as exploitation.
"It's really representative of the way everything is going.
"In a sense you're destroying the area, or the feeling of being in that area.
"People get told, what to do, where to go, how to do it, very few people work it out for themselves.
"We grew up in a time that there was no telephones, the only thing that we ever got to see was a weather map on TV, or a weather map in a newspaper … there was a whole body of knowledge you accumulated as a surfer and it was as important to learn that as it was to surf.
"It's something that bothers all of us older guys, the culture of surfing is just being eroded."