Eagles remember as premiership coach flies high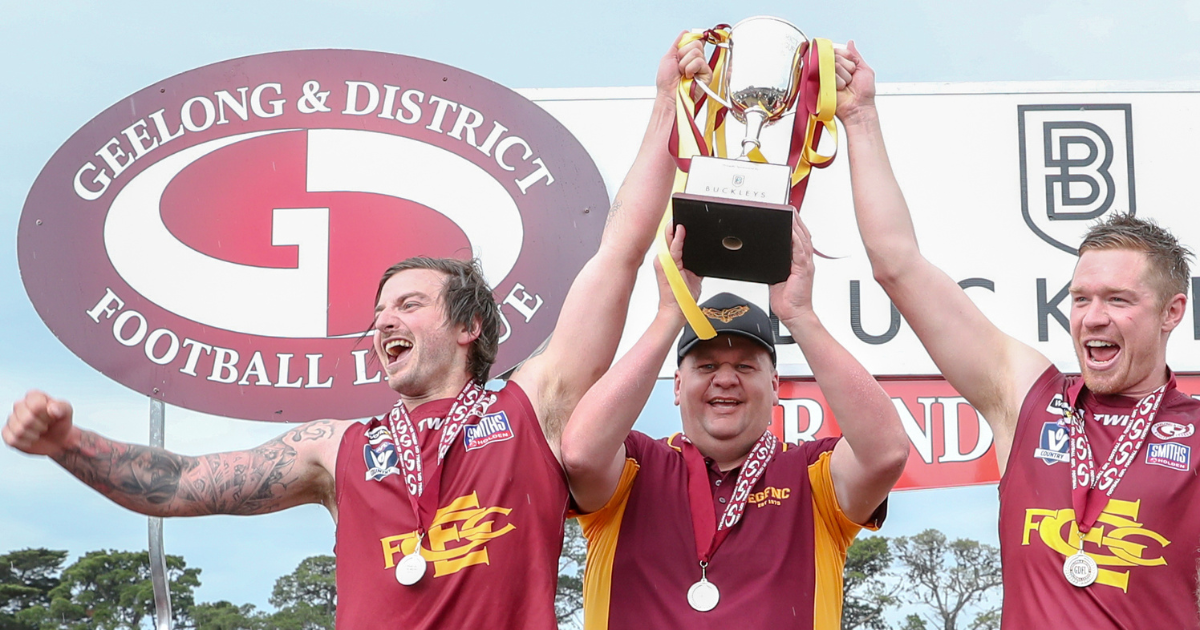 EAST Geelong Football and Netball Club reserves coach Craig "Doc" Carey is being remembered as a popular figure not only a within the Eagles community, but also across the Geelong region following the premiership winning coach's sudden passing last Tuesday.
"He was always very approachable, very laid-back, always smiling and always telling stories," East Geelong president Sean O'Leary said.
"He loved to engage and was just an all-around good Aussie bloke.
"He's coached a lot of people in his life and his family, Lyndell, Emily, Josh and Sarah, have all been heavily involved with the club and will continue to do so.
"Just a very nice guy, a very nice guy."
The 50-year-old suffered a cardiac arrest during a training session at Eastern Beach with his players but was unable to be recovered, sending a "surreal and numbing" shockwave throughout the East Geelong community.
Carey's history with football in East Geelong began more than 40 years ago in 1980, which led into his passion for coaching undertaking roles at Newcomb Power throughout the 1990s and 2000s.
Doc made his coaching return to the Eagles in 2017 following his appointment as the Reserves head coach.
"We were lucky enough to win a premiership under Doc in 2019, and continue to have a very good side today. I think they are at 19 wins straight at the moment.
"It's gonna be tough for them, but they're a good young group with some amazing coaches around supporting them, but it's safe to say Craig left the club in a much better place and we're very appreciative of that."
The funeral and celebration of life for Craig 'Doc' Carey will be held later today at St Mary's Church, Geelong, with the service beginning at 1:30pm.
East Geelong FNC will host a wake following the funeral at the clubrooms on Richmond Crescent.
Carey's reserves side overcame Winchelsea away last weekend, defeating the Blues 64 to 19 in the side's first game since Doc's passing.